Daily Update: Day Eleven
Shown: Tonight, Thursday 16th June 9pm on Channel 5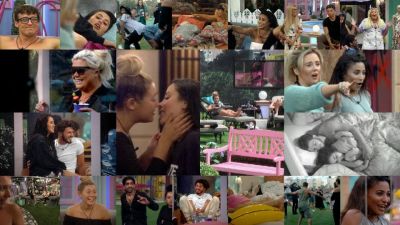 More pictures from day 11 in the gallery HERE

On tonight's Big Brother's Bit On The Side with Rylan Clark-Neal at 10.35pm on Channel 5, there will be a world exclusive performance of Steps new single and Tom Read Wilson will be joining.

Key highlights and quotes from tonight's show:

· Gemma admits she would like to have sex with Lotan

· Imran and Lotan hatch a plan to mess with the house, and agree Lotan should disobey the rules. Hannah in her role of refuge worker must clean up after the mess Lotan creates, which causes tension between them.

· The housemates and VIP's gather at in the living room. Gemma, Marnie and Nicola thank the villagers for their hard work and announce that they have successfully passed the shopping task, ensuring that the employed housemates will receive a luxury shopping budget.

· The unemployed housemates will not be eligible to receive the luxury shopping budget. The VIP guests can promote one unemployed housemate to receive the luxury shopping budget. The celebrities choose Lotan to be promoted, whilst Rebecca, Ellie and Kayleigh will remain unemployed and receive an economy shopping budget.

· The celebrity guests initiate a girl's vs boys dance off in the garden.

· Lotan impresses the girls with a strip tease, and Gemma says, "He is something else" and Ellie gushes "Oh god that's made me happy".



· Marnie flirts up a storm with Kieran "You've got nice lips you know, they're nice and plump".

· Marnie admits to Tom she would like to see Kieran after they leave the house, she says "I'm going to message him when I get out and say you're coming with me."

· Kieran and Rebecca talk in the living room and he encourages her to get involved in the party. She brushes off his advances and he asks if she is "sulking again"?

· Rebecca talks about Kieran and Marnie in the Diary Room and says she doesn't want to see them together.



· Marnie and Kieran share a kiss in the smoking area and she say's "Kieran that was a nice kiss, I am very happy".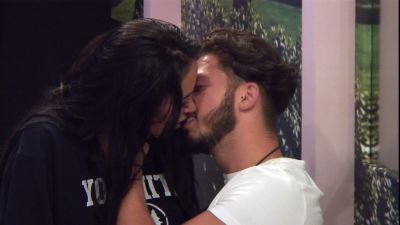 · Marnie talks to Ellie, Kayleigh, Nicola, Charlotte and Raph in the living room about Kieran. Marnie says "It was the best kiss I've had all year. Better kiss than Lewis, 100%."

· Marnie tells Ellie how she likes to act sexy and shows Ellie how to do it. Marnie say's "It's all about the nipple and it's all about the mouth." Nicola asks Marnie if she can lick her own nipple and Marnie say's "I try" and shows the group.



· Marnie says to Kieran, who is sat in the garden "Do you think it's sexy when a girl can lick her own nipple?" and goes on to show him.

· Marnie asks Rebecca if she is upset about her flirting with Kieran. Rebecca reassures her that they are just friends.

· The housemates play a game of truth or dare in the living area and Marnie and Ellie are given a dare to kiss each other. After they kiss Ellie say's "I finally got a kiss in the house".

· Charlotte is given a dare to do a sexy pole dance on the lamp post in the living room.

· Marnie and Kieran share a bed at bedtime.