Daily Update: Day 42
Shown: Tonight, Monday 17th July 10pm on Channel 5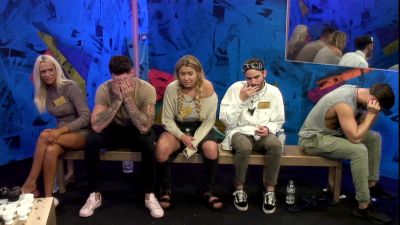 More pictures from day 42 HERE

On tonight's Big Brother's Bit On The Side with Rylan Clark-Neal at 11.05pm on Channel 5, guests include Claire Sweeney, Ben Haenow and Tommy Sandhu

Key highlights and quotes from tonight's show:

· It's the start of The Steal task. £20,000 has been deducted from the main prize fund, housemates are split into two teams to battle it out against each other to try and win back that money. What housemates don't know, is that only one housemate will get the chance to steal the money for themselves –


· GOLD TEAM: Andrew, Ellie, Hannah, Isabelle, Kieran and Sam. BLACK TEAM: Chanelle, Charlotte, Deborah, Raph and Tom

· As well as taking part in challenges, there's also a buzzer in the living area. The buzzer will activate at random points over the next few days, when this activates the first person that presses this buzzer will win money for their team, that monetary value will be displayed on a screen in the living area.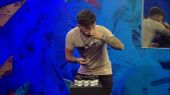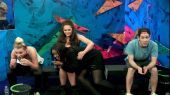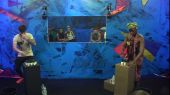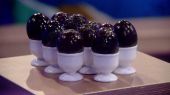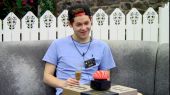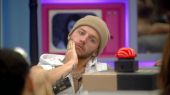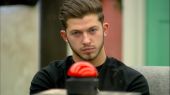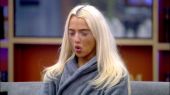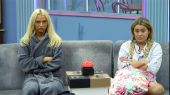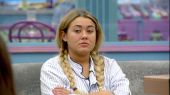 · Each team must sleep together in the same room, Kieran is not happy with this because he is having to change beds

· The buzzer activates throughout the day, housemates race to press it first to win money for their team

· The next part of The Steal, shows one member from each team go head to head with century eggs –


· Tom is in the diary room talking to Big Brother. He likens his century egg task win to David and Goliath; "I'm the shortest one out the boys in this house…David was fighting against a giant and he won. I'm David! Don't understate the little one!"

· The next round of The Steal sees Raph and Andrew compete against each other. Big Brother announces an amount of money, which in time increases in value. Raph and Andrew can buzz in at anytime – only once – to win the amount. If they wait too long to buzz in and Big Brother sounds a klaxon, neither of them will win the money. The monetary value increases however the klaxon sounds before either housemate buzzes in

· As part of the task, Isabelle is called to the diary room and faced with the temptation of speaking to her sister on the phone. If she picks up the phone, £150 will be knocked off her team's total value. A teary Isabelle picks up the phone to her sister. Her sister tells hers; "Everyone's so proud of you! Paris Hilton follows you on twitter!" –


· Isabelle apologises to her teammates for picking up the phone to her sister, they understand

· In the smoking area, Charlotte and Ellie think 'Isabelle is prettier than Paris Hilton'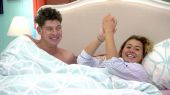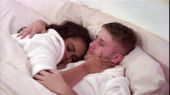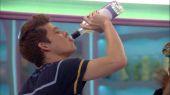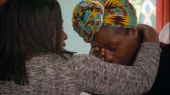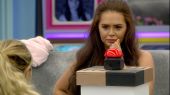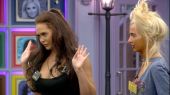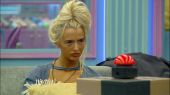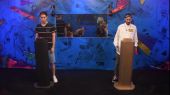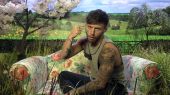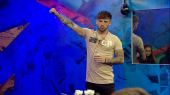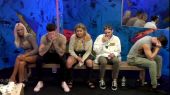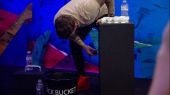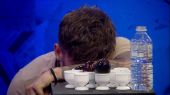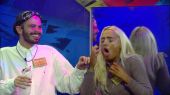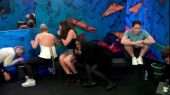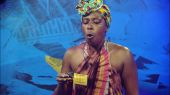 · In the bedroom, Hannah is upset as she's missing her mum. Deborah comforts her

· As part of the task, Chanelle is called to the diary room and faced with the temptation to spend the night with her boyfriend Jake in the spare room. If she decides to spend the night with her boyfriend, £400 will be knocked off her team's total value. She accepts; "I can't so no, I miss him so much. O my god, I've not shaved!" –


· Chanelle spends the night with her boyfriend in the spare bedroom. She tells him; "It feels weird to see you, it feels like our first date."

· Big Brother reveals to housemates that Chanelle has accepted the offer to spend the night with her boyfriend, they cheer and Charlotte yells; "Ride that d*ck!"

· Chanelle's boyfriend Jake advises her; "I'm wary of Charlotte and a little bit of Andrew…keep you eye on him. I like Hannah and Deborah, they are looing out for you as is Raph and Isabelle."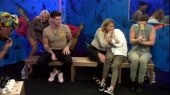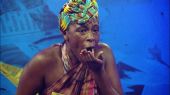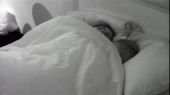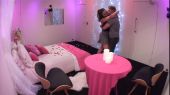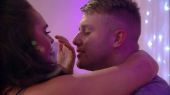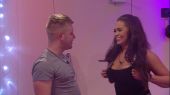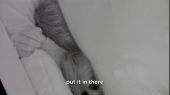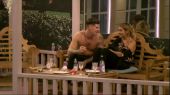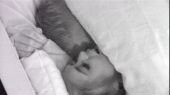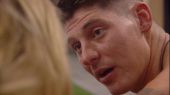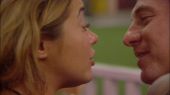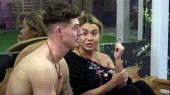 · On the sofas, Isabelle and Sam agree that they should go out together in Manchester. Isabelle says; "It's better to go out in pairs!"

· Ellie is upset in the diary room, talking about Sam and Isabelle; "I'm seeing so much stuff in this house that I've seen in the past that hurt…I'm not stupid, I watch what's going on. Other girls make me feel like sh*t, I compare myself to pretty girls. Watched a guy that you like give somebody the look you never get…that's what it is! Then I look stupid. I'm paranoid because of my sh*t past."

· Chanelle and her boyfriend are getting close in bed

· Raph is missing Chanelle; "I've never slept without Chanelle in here! I'm happy for her…I love her so much!" Deborah and Hannah comfort him

· Hannah tries to convince a tipsy Raph to go to bed

· In the smoking area, Ellie and Sam are talking things over, she tells him; "I don't want to like you…" –
https://www.facebook.com/BigBrotherU...7559248995985/

· Chanelle and Jake are making the most of their private room