Daily Update: Day 46
Shown: Tonight, Friday 21st July 10.00pm on Channel 5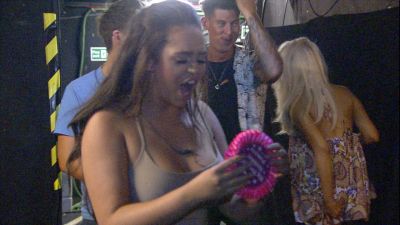 More pictures from BB18 2017 day 46

Headlines from tonight's show include:

-Ellie's caught feelings, and Sam's just chilling: "I'm not her boyfriend"
Clip: https://www.facebook.com/BigBrotherU...2651301820113/

-The boys make Chanelle smile on her birthday, Kieran lays Chanelle down for a special dance
Clip: https://www.facebook.com/BigBrotherU...2460381839205/

-Chanelle's birthday prank: housemates ignore her big day and she's not happy



-Deborah's mission to crash Chanelle's birthday


-Chanelle's surprise party


On tonight's Big Brother's Bit On The Side with Rylan Clark-Neal at 11.30pm on Channel 5, guests include Shane Lynch, Dane Bowers, Kieron Richardson & Tom Reed Wilson.

Key highlights, quotes and pictures from tonight's show:

· Today is Chanelle's birthday. Big Brother sets the house a secret mission, to avoid showing Chanelle any birthday attention in order to win her a surprise birthday party.

· Chanelle talks to her soft toy Cat on the sofa; "Thank you, pussy pussy. At least you remembered. Some friends haven't even said happy birthday yet, pussy pussy". Deborah exits the room without commenting or wishing Chanelle a happy birthday.

· Big Brother is unimpressed with the condition of the house, and asks the housemates to work together to clean up. Chanelle is annoyed by this because it's her birthday.

· Big Brother sets Deborah a secret mission; she must talk constantly about how great her previous birthdays have been, whilst still ignoring the fact that today is Chanelle's birthday.

· Deborah leaves the diary room and starts, telling housemates about her extravagant birthday plans. Chanelle is visibly upset.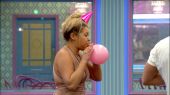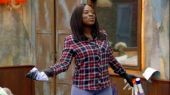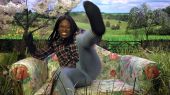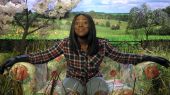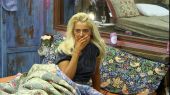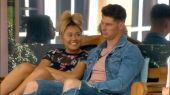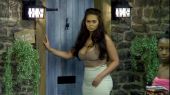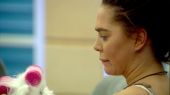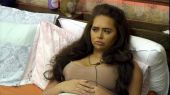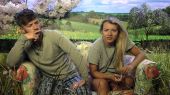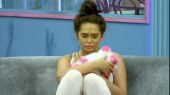 · Chanelle is in the downstairs toilet. Deborah enters the room and starts inviting Chanelle to her birthday party. Chanelle asks Deborah to leave. Deborah continues to talk about how 'big' her birthday is going to be this year.

· Chanelle comes to the diary room to speak to Big Brother about how upset she is that her birthday has been ruined. She tells Big Brother she wants to go home; "It's my *******ing birthday. I just want to go home, I want to be with my friends and family at home"

· Chanelle leaves the dairy room. Housemates are waiting at the bottom of the stairs, shouting 'SURPRISE', wearing masks of her face and throwing confetti. The house is dressed with balloons and towers of cakes and doughnuts.

· The boys dance for Chanelle and when it's his turn, Kieran lays Chanelle down on the floor and begins to take his clothes off.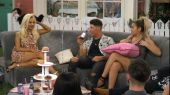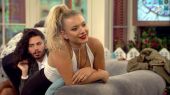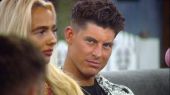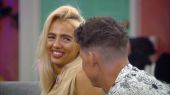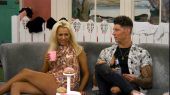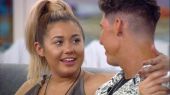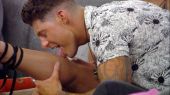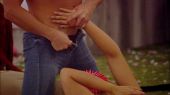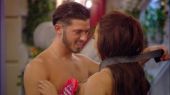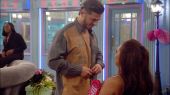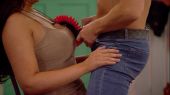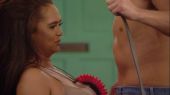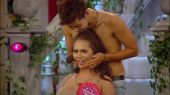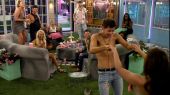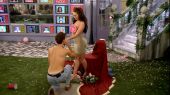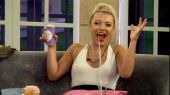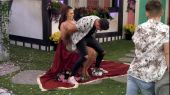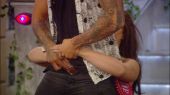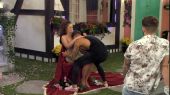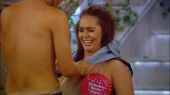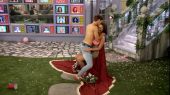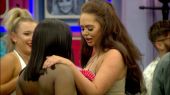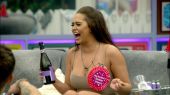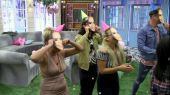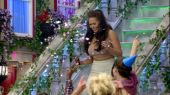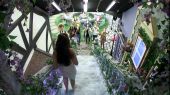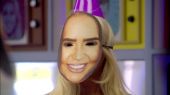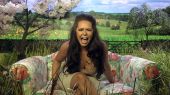 · Ellie is in the diary room talking to Big Brother about Sam; "Having whatever me and Sam have had in here could be very different on the outside. I'm not going to see him everyday. Won't wake up next to him. I've definitely liked him a lot more than I planned to"

· Some of the housemates are gathered around the sofa, minus Ellie. Isabelle mentions Ellie has a boyfriend. Sam reacts defensively; "I'm not her boyfriend, I'm just *******ing chilling", he continued saying "I don't want a bird" and "I don't want everyone to think I'm in a relationship because I'm not"

· Raph, Chanelle, Sam and Charlotte decide to escape the Big Brother house via the fire escape for a prank. They are quickly ushered back inside by security.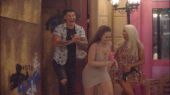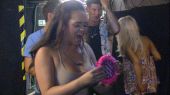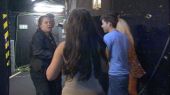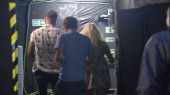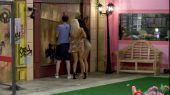 · Sam goes to bed, and tells Isabelle; "I can't do this, it's too much. I feel like I've got a bird in here. It's ridiculous", speaking about Ellie.

· Ellie enters the room, and Sam and Isabelle stop talking. Ellie gets into bed with Sam, and he asks "Why are you in a mood with me?" Ellie responds "I'm not going to talk about it in here" and accuses him of talking about her to Isabelle which he denies.