Daily Update: Day 52
Shown: Tonight, Thursday 27th July 10.30pm on Channel 5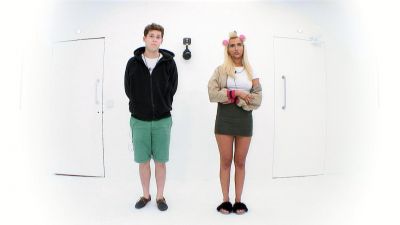 More pictures from day 52 HERE

Two housemates will be evicted through the back door tonight and interviewed on BOTS.

The Big Brother 2017 final will take place live on Friday from 9pm on Channel 5.

On tonight's Big Brother's Bit On The Side with Rylan Clark-Neal at 11.30pm on Channel 5, guests including Jake Quickenden, Nikki Graham and Stephen Bailey!

Key highlights and quotes from tonight's show:

· Andrew is in the diary room, talking to Big Brother about his confrontations in the house yesterday with Chanelle and housemates. "I can't wait not to see them again", he says about his fellow housemates. Clip: https://www.facebook.com/BigBrotherU...9336174484959/

· Andrew, Raph, Tom and Kieran are in the living room, playing a sea animal themed guessing game. Andrew discusses his views that Mermaids are real. "Why would they have made The Little Mermaid if it wasn't real?" he says. Clip: https://www.facebook.com/BigBrotherU...9423094476267/

· Isabelle is in the diary room, reflecting on her Big Brother learning experience: "If you can make anybody feel comfortable, somebody feel happy and make somebody's day. That's much better than looking good. I'd honestly rather look like sh*t, but be a dead nice person to somebody"
· Housemates experience the final stage of the Life task 'Heaven or Hell' they learn their fate. The housemates that are sent to hell will be evicted from the Big Brother house immediately via the back door.

· The housemates enter a white room where they watch an image reel of 'best bits' from their time in the house, before being told their destiny.

· Andrew watches from heaven, immune from the task because he can't win the series as a second chance housemate; "You are not going anywhere, surely to god you aren't" he says towards the screen showing Raph and Isabelle.

· Big Brother gathers the housemates in the living room, and announces that the remaining housemates who returned from BB Heaven are officially Big Brother finalists. Watch Isabelle's reaction in the diary room clip, and tune into tonight's episode to find out who is evicted from 'Heaven or Hell'. Clip: https://www.youtube.com/watch?v=btRyaVM4li4

Pictures.