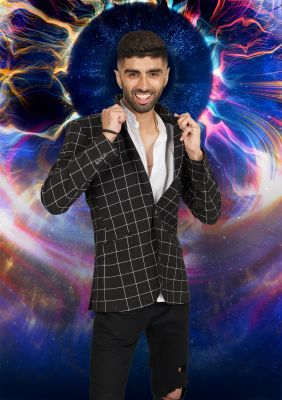 25 from Birmingham
Job - Physiotherapist
Relationship Status - Single

"I get attention for my swag, nobody dresses better than me."

• Hussain grew up in Birmingham but now lives in Manchester.
• He started working as a Physiotherapist four months ago in Salford as well still working part-time at Selfridges.
• His mother is his idol and he is a self-confessed 'mummy's boy.'
• He is confident that his time in the House will be 'The Hussain Show' and thinks he will be "the King of the House."
• Hussain has a 'second personality' who is called Felix who comes out when he is feeling "fruity" and wants to cause mischief. "He is extra as ******, all day, every day."
• He wants to represent 'modern Muslims' and thinks "everyone should be allowed to be themselves."
• His idol is Kanye West and dreams of one day being able to rub shoulders with him. "He's the man, everyone talks about him and he's got the swag, just like I do."
• He is most passionate about "looking good" and loves his fashion. He admits to spending a lot of money on clothes and once spent about £2,000 in one month.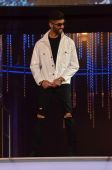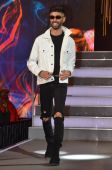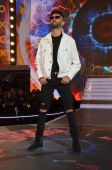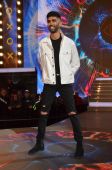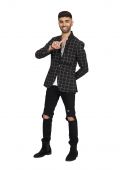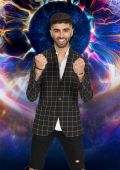 HUSSAIN Q&A

Why are you taking part?
I want to show myself and all the swag and sauce that I've got, and secondly to win that £100,000. I have a plan on how I am going to win it, but knowing me the plan always goes out the window because I can't keep my mouth shut and I have to be myself all the time, which is sometimes a problem.

What will you bring to the house?
Sauce, fire, entertainment. The House needs someone to spice it up a bit, so I am ready to show everyone who the king of the House is.

Who will you clash with?
Lewis, Cameron and the boring people - I don't remember their names.

Who will you get on with?
Probably Tomasz, I like Tomasz, he seems funny and a laugh.

Are you a Big Brother fan?
Yeah..I liked Tiffany Pollard [CBB], she was good.

What will you miss from the outside world?
My phone, oh and my mum

What can you not live without?
My Hermes belt!