In another unanimous house vote, Johnny Colatruglio, became the fifth person to be evicted from Big Brother Canada.

Johnny completes the First Five, joining Risha, Sindy, Naeha, and Graig in the fight to compete for a chance to re-enter the house.

This first-of-its-kind competition kicks off Sunday at 7pm ET/PT on Global (12am UK) as the First Five battle for the sole spot to get back into the house.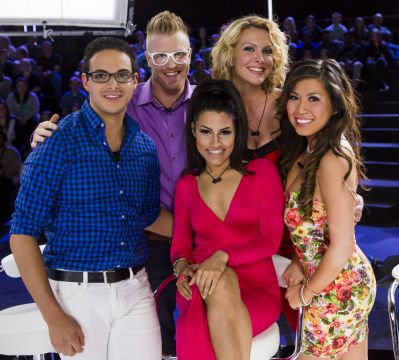 The First five reunite

"I don't know what happened in there, it's crazy and unlike anything I've experience before – an emotional rollercoaster," said Johnny Colatruglio upon eviction. "It was a unanimous vote, people are playing the game and I understand that. As a fan you have to play and think ahead."
Bruno Ielo, became Head of Household, earning himself safety from eviction, a letter from home, and a birthday card from his family. Bruno nominated Sarah and Johnny for eviction and continued his winning streak by winning the Power of Veto. After learning that his veto held double the power, Bruno played it safe and kept his nominations the same, sealing the fate of Johnny.



Head of Household competition

This Sunday, there will be challenges happening inside and outside the house. Inside, a new HOH will reign and nominate two more houseguests for eviction, and outside, one of the First Five will battle their way back inside the house. Big Brother Canada is hitting the halfway point, and with a former houseguest about to enter.

Watch Sunday at 7pm ET/PT on Global (12am in UK) to find out who wins HOH and how the First Five will compete to get back in to the house.

Watch the Big Brother Canada Side Show Thursday at 10pm ET on Slice™ to see the First Five together in an exclusive pre-competition interview. Big Brother Canada airs Mondays at 8pm ET/PT, Wednesdays at 9pm ET/PT and Sundays at 7pm ET/PT on Global.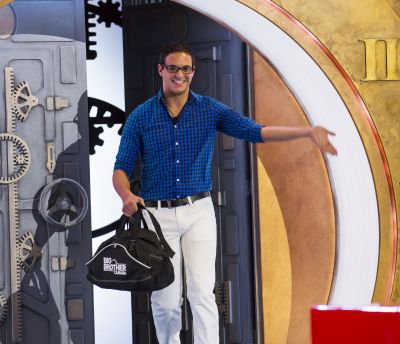 Johnny Colatruglio evicted