A Las Vegas–inspired Big Brother Canada season 4 house, dubbed BBCAN Grand, has been unveiled.

It sports a vibrant colour scheme, splashy décor, and extravagant rooms, and includes a disco-themed hot tub area; an indoor pool; and, what is described as, the most extravagant Head of Household room ever; as well as two impeccably appointed bedrooms.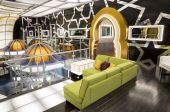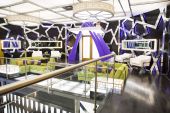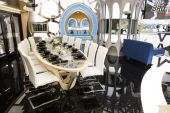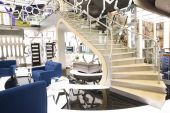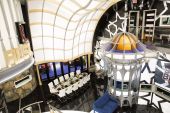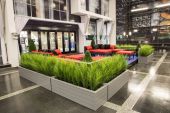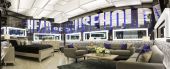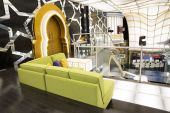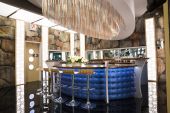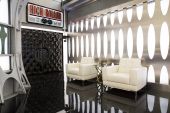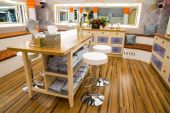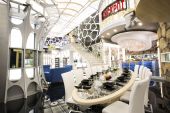 Click on thumbnail pictures to view in high resolution

Click here to see more photos from Big Brother Canada 4.

The BBCGrand boasts:

75 Microphones
98 Cameras
9,000 4-LED light bulbs
11,000 combined ft of structural beams
15,000 ft of fibre
35,000 ft of camera cables
200,000 ft of video cable
200,000 individual LED lights

Big Brother Canada Season 4 Premieres Wednesday, March 2 at 9 pm ET/PT on Global.

This season, Big Brother Canada celebrates the year of the wildcard – the unpredictability of Big Brother, plus the international wildcard houseguests.

Once the houseguests check in to the BBCAN GRAND, they will have to take huge risks, gamble on their fate, and bluff their competitors to win big.

Watch ET Canada's exclusive tour of the Big Brother Canada house with Host Arisa Cox here and see more tonight on ET Canada at 7:30 pm ET/PT on Global.

Big Brother Canada premieres on Global, Wednesday, March 2 at 9 pm ET/PT and airs Wednesdays at 9 pm ET/PT (Head of Household episode), Thursdays at 8 pm ET/PT (Eviction episode), and Sundays at 7 pm ET/PT (Power of Veto episode).

Also returning is the Big Brother Canada Side Show, which premieres Friday, March 4 at 10 pm ET on Slice and Saturday, March 5 at 8 pm ET on Global, as well as Big Brother Canada After Dark which airs seven days a week beginning Friday, March 4 at 3 am ET on Slice.

Viewers who miss the drama unfold can catch up on Big Brother Canada following the broadcast the next day on GlobalTV.com and Global Go.