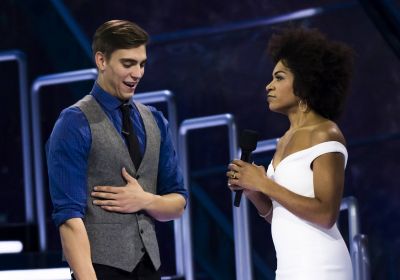 In the first eviction episode of this season, Mark Chrysler was the first Big Brother Canada houseguest to be evicted from the BB Canada 5. This is the first eviction where a male houseguest has been first to go home.

Put up for eviction by Head of Household Karen, and against 25-year-old Demetres Giannitsos, Mark believes he was nominated because Karen and her HOH competition partner, Sindy, decided to target strong male players. When returning houseguest Bruno Ielo won the Power of Veto, he chose not to use it to save either Demetres or Mark from the block, leaving the two Albertans to battle it out for the rest of the week. The houseguests made their final choice and in a vote of 7-6, 24-year-old Mark was sent home.

"It feels to me like someone in the house was really gunning to get me out of there," said Mark to host Arisa Cox. "I really don't know who it was and I tried hard to stay in the house but I just couldn't get them to vote in my favour."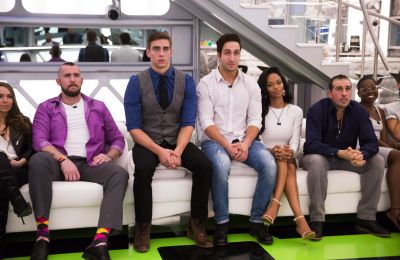 At the end of the show Arisa revealed the season's first official "Shockwave" to the houseguests. Canada had been voting for the past 24 hours to transport one houseguest into the future, granting them immunity until jury begins. While the houseguest who was chosen to experience "Canada's Time Warp" is safe and can't be nominated until jury begins, they will still be a full-fledged houseguest who can compete for HOH, become a Have Not, and vote. After outlining the rules, Arisa announced that Neda Kalantar was the lucky houseguest to benefit from this power, having received the majority of Canada's votes in a tight race to the finish.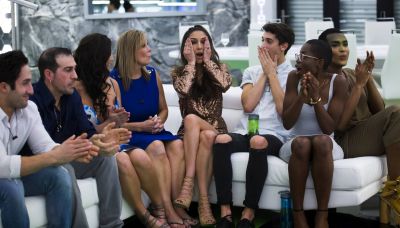 To see the houseguests' reactions to the shocking news of Neda's immunity, and to find out who wins the next Head of Household competition, tune into Big Brother Canada on Monday at 9 p.m. ET/PT on Global.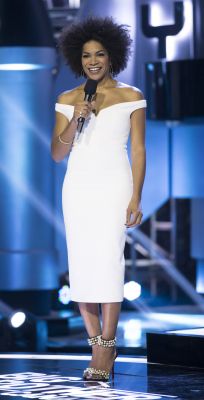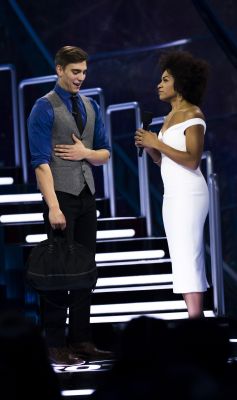 And for those who still want more #BBCAN5 action, free live feeds from the Big Brother Canada house officially launched on BigBrotherCanada.ca immediately following the premiere.

Big Brother Canada airs on Wednesdays at 9 p.m. ET/PT, Thursdays at 8 p.m. ET/PT, and Mondays at 9 p.m. ET/PT on Global.
Viewers who miss an episode can catch up on Big Brother Canada for free following the broadcast the next day on BigBrotherCanada.ca and Global Go. This season, Global is shaking things up with After the Eviction Live, a weekly Facebook Live chat featuring an extended evicted houseguest interview hosted by Arisa Cox and presented by The Brick. Fans can join the conversation by heading to the Big Brother Canada Facebook page to ask all their burning questions live. And if that's not enough, fans can also watch all of the in-between action on the live feeds from the Big Brother Canada house on BigBrotherCanada.ca.

Check out etcanada.com and ET Canada tonight at 7:30 pm ET on Global for interviews with the Big Brother Canada evictee! Fans can also read full bios, see photos, and watch exclusive online videos at
BigBrotherCanada.ca.

Big Brother Canada houseguests are competing for a grand prize, which this season, along with $100,000, includes a $30,000 home furnishing makeover from The Brick, and a brand-new 2017 Toyota 86.