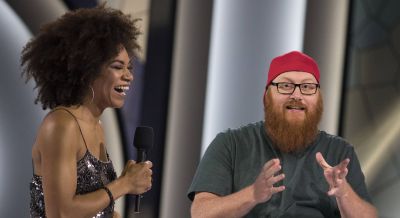 The latest houseguest to be evicted from the Big Brother Canada household was Ryan in a 6-0 vote over Johnny, with Ryan becoming the first juror of the season.

After last week's dramatic eviction of Erica, it seemed Johnny's days left in the house were numbered, when Derek became Head of Household. After lying about casting a vote to evict Will, he was sentenced to the block by HOH Derek, alongside Ryan. While he came close to snatching the veto, it was Derek who secured his ultimate power for the week, choosing to keep his nominations the same. Things looked dire for Johnny, but it didn't stop his attempts to secure safety. That work was ultimately rewarded, resulting in Ryan's untimely demise.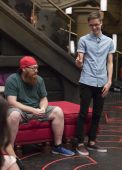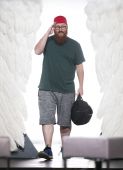 "First, I want to say I'm so sorry to Canada that I couldn't make the gift they gave me last more than seven days," said Ryan to host Arisa Cox. "Thank you so much for saving me – this has been an absolutely incredible experience for me and one of the best times of my life."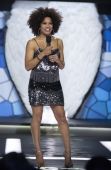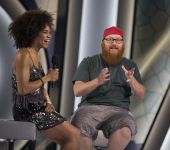 The week seemed simple at first, with target Johnny on the block next to permanent block-warmer Ryan. For once, Ryan felt safe sitting next to his fellow nominee, as Johnny's game was deeply damaged by his ally Erica's eviction. With trust from his fellow houseguests at an all-time low, Johnny went to work on rebuilding his relationship with "Daela" and the house's other main duo, Olivia and Ali.

Meanwhile, one of the BBCAN house's secrets was revealed when Will made a discovery in the crypt inside the catacomb. The long-awaited return of Marsha the Moose, now transformed into the mummy of the crypt, meant it was time for a secret mission for Will. He was tasked with carrying out the Newfoundland tradition to "screech in" each of his fellow houseguests, sealed with a shot of screech, a recitation and a kiss for the cod. He had one hour to accomplish this, but didn't know his fellow houseguests had their own mission - to prevent him from succeeding. When they pulled off their double-cross, Will thought the whole house would be punished with slop for the rest of the season. Instead, they were rewarded with a Newfoundland-inspired "Kitchen Party" complete with beer, food and dancing.

After Ryan's eviction, the houseguests each had to summon their sweet tooth for a sugary HOH competition called "Slippery Slope."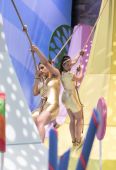 The HOH competition will be shown on Big Brother Canada on Monday at 9 p.m. ET/PT on Global. Meanwhile, Arisa let the audience in on a secret, sharing that next week will be a triple eviction.

Vote in the TiBB favourite and least favourite houseguest polls.