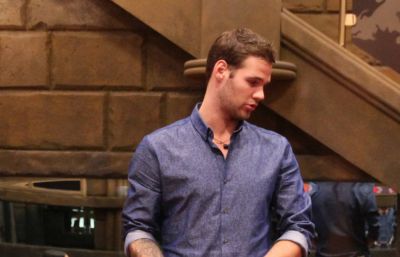 Will was taken out on Wednesday night during the special eviction on Big Brother Canada. A 1 to 0 vote sent him to the jury house, leaving Kaela, Derek, and Paras to battle it out in a final three fight to the finish. Fans can tune on Thursday night to find out who will be crowned the winner of Big Brother Canada in the two-hour Season 6 finale at 8 p.m. ET/PT on Global.

"I feel good, you know, I made it to final four and I can't be bitter leaving the house," Will said to host Arisa Cox following his eviction. "Hopefully the best one wins."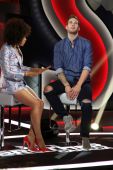 After Paras put Derek and Kaela on the block, the pressure was on for Will to win the season's most important Power of Veto in order to be guaranteed a spot in the finale. In the POV "Stuck in the Past" challenge, houseguests had to make their way blindfolded through a maze, relying only on their wits to secure a future in the final three.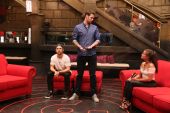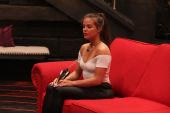 Kaela navigated her way to the all-important win, and took herself off the block forcing Paras to name Will as her replacement. But Kaela's power didn't end there. Instead of just winning the POV, Kaela also got the power to evict. With her alliance and biggest threat on the block next to Will, Kaela had a big decision to make – choose to save Derek, or Will. In the end, Kaela chose to send Will packing.

Meanwhile, back at the jury house, Maddy joined the jurors who were all disappointed to see her, rather than Daela. With a jury full of BBCAN super fans, some of the jurors seem to be putting their bitterness aside and preparing to vote for the best to win. With some of the biggest challenges of the season to come, there's no telling who the jury will give the title to, but Paras, Derek, and Kaela are ready to give it their all for the BBCAN victory.

Big Brother Canada's epic two-hour season finale airs Thursday night at 8 p.m. ET/PT on Globa; where the remaining houseguests are competing for a grand prize of $100,000, a European dream-vacation and a $30,000 home furnishing makeover.

Vote in the TiBB favourite and least favourite houseguest polls.