Kailyn Archer Evicted From The Big Brother Canada House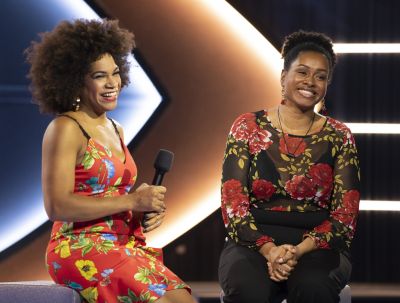 Third Evicted Houseguest Kailyn Archer Chats with Big Brother Canada Host Arisa Cox. Photo credit: Global TV.

After an explosive week in the Big Brother Canada house, Kailyn Archer, is the third houseguest evicted from the Big Brother Canada house. With both sides of the house exposed, Damien Ketlo and Kiera "Kiki" Wallace were nominated as pawns for eviction by Head of Household, Chelsea Bird. But with Samantha in on Chelsea's master plan of backdooring Kailyn – Chelsea's real target – Sam won the POV taking Kiera off the block and sending Kailyn up on the block as the replacement nominee.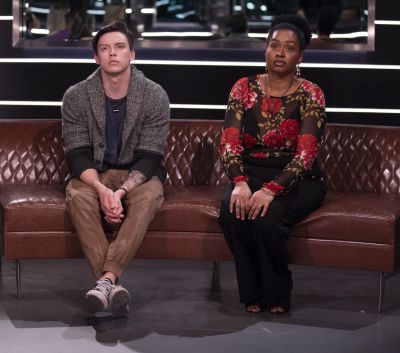 Damien and Kailyn await eviction results. Photo credit: Global TV.

"I tried hard, you guys," said Kailyn Archer. "I thought because I watched enough Big Brother, that generally it's the old person that gets put out first. And I wanted to make a statement to not give up on your dreams, that we can do what we want and we can give those young kids a run for their money."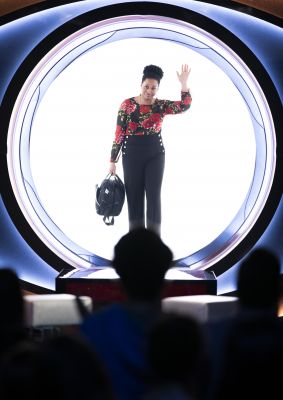 Kailyn Archer leaves Big Brother Canada house

Throughout the week, Canada voted in droves for one lucky agent to receive top secret video intel and fan favourite Damien was Canada's choice once again. Damien had to sleuth his way back to the Leon's Lounge – unbeknownst to the rest of the house – to receive key information about two agents of his choosing. Ultimately, he chose Mark, because he seemed to be playing both sides of the house and Sam, because she talks a lot and he was unsure whether or not he could trust her.




Houseguests at eviction ceremony

Concluding this week's live eviction episode is the beginning of the Head of Household competition, a live-feed favourite – BUZZKILLED 2.0 – but with a few new twists. For the first time this season, the feeds were live for superfans to see the competition playout in its entirety as a special Big Brother treat. For viewers watching at home, catch a new episode on Sunday at 8 p.m. ET/PT to find out who won the coveted HOH competition and which two agents get terminated in the dreaded double eviction.

Watch Global'sThe Morning Show today at 9 a.m. ET to catch Kailyn's first broadcast interview, in addition to an exclusive sit-down with ET Canada at 7:30 p.m. ET on Global.

Watch Big Brother Canada Sunday at 8 P.M. ET/PT on Global to See Who Wins Fan Favourite Head of Household Competition "BUZZKILLED 2.0"