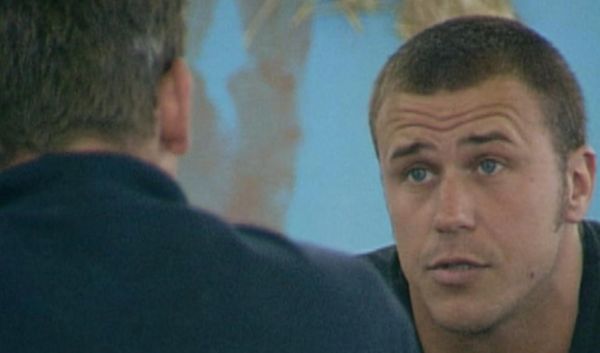 The first episode of Big Brother: Best Shows Ever begins tonight at 9.00pm on E4, and is titled 'The One with Craig and Nasty Nick's Showdown' [BB1 in 2000].

The series will be shown every night from Sunday to Thursday for two weeks.

The episodes this week are:

Sunday 14th June, 9pm: The One with Craig and Nasty Nick's Showdown [BB1, 2000]
Monday 15th June, 9pm: The One with Chantelle's Secret Mission [CBB4, 2006]
Tuesday 16th June, 9pm: The 'Who IS She?' One [BB7, 2006]
Wednesday 17th June, 9pm: The One Where Ulrika and Verne Find Endless Love [CBB6, 2009]
Thursday 18th June, 9pm: The 'Yeah Jackie' One [CBB3, 2005]



Discuss in the TiBB forum - https://www.thisisbigbrother.com/for...play.php?f=741

Channel 4 released this interview with Craig Phillips.



Quote:

Interview with Craig Phillips ahead of Big Brother: Best Shows Ever

11 June 2020
We sat down (virtually) with Craig Phillips, winner of Big Brother series 1 to discuss his time in the house and the legacy of Big Brother over the past twenty years!

Can you believe it's been 20 years since the first series of Big Brother?

No! No way! It's so hard to believe it was 20 years ago for me, life has been amazing for me ever since I walked out the Big Brother doors on the 15th September 2000 and as they say, "Time fly's when you're having fun!"

What was it like to win the first ever Big Brother?

This is a question I've been asked thousands of times and if I am being honest it's so hard to answer! Because it was and still is the most surreal moment and experience, I've ever had! It was the ultimate combination of emotional highs as well as a scary situation to be in - once I'd stepped out the door I started to live a life that most people dreamed of having, almost the entire country knew my name and appeared to love me! Every A-List celeb I chatted to became my friend, people and companies were paying me obscene amounts of money to be associated with them, I had bodyguards that chauffeured me around day by day and we changed hotel every night for month and months!

What was the one thing you took away from your time in the house?
It's very hard to pick out one thing that I took away from my experience in the house, but my time in there certainly helped me learn a lot about myself, how to be more considerate and patient when living with others as I'd never lived in another household with anyone else before the BB house.

Are you excited about these BB specials? What is it about them that fans should be excited for?

Hell yes I'm super excited, for some reason I'm feeling more excited about these special shows than any other time I've watched other BB series, I believe the fans will be very in the same mindset about these selected special shows because of two things. One, it will be a great reminder of how BB first started out without all the frills in the house, and two, you get all the historical moments that are still widely talked about today, 'Nasty Nick' etc.!!

What have you been up to recently?

The best part of the 20 years I've very pleased to say that I've continuously worked off the back of BB, whether it was working on TV Makeover shows and creating online DIY videos, or when I've not been working with the media, I've been buying dozens of houses to renovate and add to my rented portfolio. The most recent was our very own 'dream build', in which me and Laura my wife, build a super house that I've dreamt of building for over 20 years. We managed to just about get it all finished off ready for our first child's arrival in March 2019.

If you could design the Big Brother house, how would you go about it? Would you use wooden pallets?

Of course I would, I just love building things out of pallets, it's amazing what you can do from them if you are creative enough, this week I've just finished building our daughter Nelly an outdoor mud kitchen from reclaimed pallets and scaffold boards. It looks amazing. I've also got an idea in the pipeline of building a mobile home out of just pallet wood on an old caravan chassis - so it can be towed on the road! Not sure off it has been done before but I'm going to try it one day!