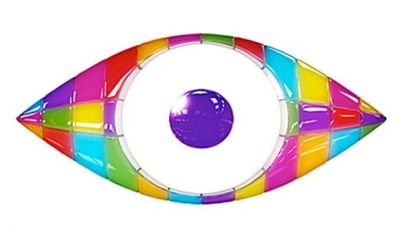 This years iconic BB eye, which features a multi-coloured chequered design has been revealed. The eye has been designed by HelloCharlie, who has been in charge of Big Brother's branding since 2005.

The Eye will be used for both the normal edition and the second CBB of the Year. It first appeared on air in a teaser advert yesterday, which features a scene with presenters Brian Dowling, Emma Willis, Alice Levine and Jamie East.

The eye will feature in advertisments via print, internet and television.
Executive producer Suzy Price said: "We are delighted with this year's confident and playful re-versioning of the iconic Big Brother eye. The multi-faceted concept reflects the ever-evolving personality of the programme and moves the brand forward for this exciting new series."

Jeff Ford, C5′s Director of Programmes, added: "The Big Brother Eye logo is one of TV's most iconic symbols, and this fresh new look reflects how the show itself is constantly evolving and reinventing itself.

"It will be front and centre of the new campaign as we ramp up the excitement ahead of the show returning to Channel 5 this summer."

A date has yet to be announced but Big Brother is expected to return in early June.