Four housemates face the public vote this week after the latest nominations!!

Tonight we watched live as the housemates nominated each other face to face, each housemate was given a board and pen and then had to write the two housemates they wanted to nominate on the board, they then had to reveal their nominations to the group giving reasons for their choices.

Dexter was told he was banned from nominating for discussing nominations earlier in the week.

At the end of the live face to face nominations Dexter had received 10 nominations, Gina received 4 and Wolfy and Dan both received 2, therefore they will all face the public vote this week.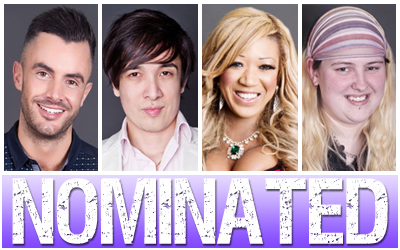 Are you happy with the nominations results? Who do you want to be evicted on Friday? let us know in the forum...