Callum is the sixth housemate to be evicted from Big Brother 2013 in a four way vote to evict between him, Dexter, Hazel and the twins.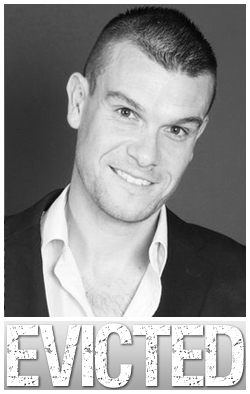 Callum spent seven weeks inside the Big Brother house during which we saw him get close to Charlie then drift apart again and have an on going rivalry with fellow housemate Dexter, he also had a very close frienship with Sam during his time in the house.

When asked during his interview if he was shocked to be evicted he replied "No, I'm not. I thought it would be between me or Hazel. I'm broken".

He came across slightly emotional when Emma mentioned his close friendship with Sam, saying "The only reason I didn't like leaving was because of him".

Commenting on the Dexter rivalry Callum said "he's playing a game, he's false, he's fake. I tried not to let him get under my skin but he's very clever. He's a little ****bag".


Are you happy with the results of tonight's eviction? Let us know in the forum...