Helen has won a pass to the Big Brother: Power Trip final in a massive twist during the second launch show.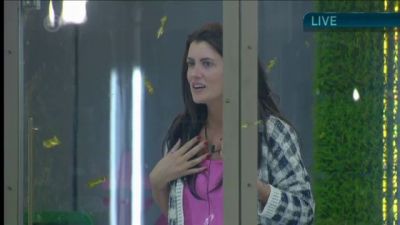 During the first show Pauline was voted by the public to gain the 'Power' and take control of the house..the first power she had was to select a hm to punish and one to reward, she chose to punish Matthew meaning he spent his first night elevated in a box in the garden and she decided to reward Mark which resulted in him winning £5000 cash!

But her power became even greater during the second launch when she was instructed to select one of the other fifteen housemates to receive a pass straight to the final.

After some careful thought Pauline informed Iris in the control room that the housemate she was choosing was Helen.

So Helen has been awarded a pass to the final!

Pauline was also told that she will have another big decision to make on Sunday...more to follow.

What's your opinion of the latest twists? Let us know in the forum....