Yesterday, Pauline was granted exclusive access to 'The Power Pad' – a swish hangout with some very cool treats to enjoy.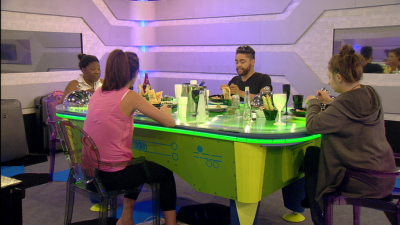 All Housemates that entered the room also received their suitcases.

Power Lunch

Pauline was told that she and three of her fellow Housemates could have a slap up lunch. She chose MARK, HELEN and DANIELLE.

Power Party

In the evening, Big Brother threw a party for Pauline. She was allowed to select four housemates and she choose CHRISTOPHER, WINSTON, STEVEN and MATTHEW; plus the previous three Housemates to join them.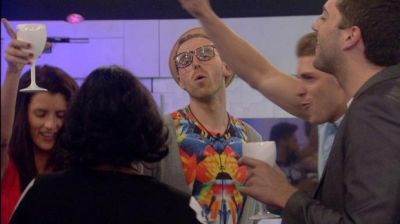 So half of the house now has their suitcases.

PAULINE
MARK
HELEN
DANIELLE
CHRISTOPHER
WINSTON
STEVEN
MATTHEW

What do you think of Pauline's choices? What will the other housemates think of Pit all? Let us know your thoughts in the forum...