Article contains spoilers..

Only four housemates now face the public vote this week after the final part of the shopping task allowed one of them to save themselves..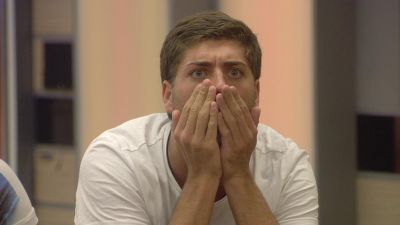 Earlier we posted about a twist in the Battery Life Task that would give the five nominees a chance for one of them to save themselves.

Here is what happened...

Christopher, Chris, Marlon, Ashleigh and Jale, came to Big Brother's App Zone. HMs were told that one of them could win safety from the eviction this week, however it would come at a cost of the final 15% of the battery. Once the one minute countdown started, after 2 seconds, Marlon hit his button. This secured Marlon's safety from this week's eviction, however eliminated the remaining 15% of the battery leaving the battery on 0%, meaning that the Housemates have FAILED this week's shopping task.


What do you think of this result? Let us know in the forum...