Article contains spoilers from tonight's (Wednesday 16th July) highlights show.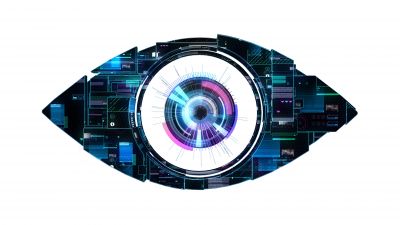 Here are the details of what happened in the house yesterday...

• The new Housemates wake up to a delicious breakfast of croissants and coffee in their luxury pad. Meanwhile, in the main House, someone has written 'I'm coming for you' on the mirror, leaving them shaken. Winston goes on to ask, "Do you think Biannca wrote it?"
• New Housemates Zoe and Biannca discuss Danielle and suggest that she is "worn out". They then discuss "dark horse" Kimberly and Steven and decide that they're "alright"
• Mark tells the Housemates that Biannca's VT was the "funniest thing I've seen in *****ing six weeks".
• The original Housemates discuss the new arrivals and Ashleigh says "they are here to make decisions" whilst Christopher suggests they are on "a secret mission" for Big Brother. They discuss how they will have seen what the outside world thinks of them, which seems to concern Danielle.
• Chris, Danielle and Ashleigh talk about their new Housemates. Danielle suggests that "something's going on" and Chris agrees "100%"
• Steven, Kimberly, Helen and Ash discuss what Biannca told them about Danielle, Helen says that Biannca was talking about her "moralistic bulls*it". Kimberley suggests that everyone has a front and Danielle's has "crumbled the most"
• Biannca talks to Big Brother and says that Danielle "proper sh*t herself" when she saw the new Housemates arrive. She goes on to say that she is "like two different people" and jealous of her coming onto Winston. She tells Big Brother that Danielle has been watching her talk to Winston and says "Oh my god, if looks could kill, she would have killed me."
• Kimberly and Danielle have Friday's eviction on their minds and discuss who they think will be safe. Danielle reassures Kimberley that she has got nothing to worry about and then suggests that she thinks she could go on Friday
• Biannca talks to Mark and says that "Danielle is clearly playing a game" adding that "everything that you think she is, she's opposite".
• The new arrivals have returned to their luxury pad for some lunch and they discuss the other Housemates. Biannca observes that she's caught Kimberly "glaring" at her and Pav adds that he's seen "Danielle and Ashleigh just watching…"
• The original Housemates discuss Biannca, and Steven observes that she "epitomises the term 'what you see is what you get'".
• The new Housemates discuss who they should evict and observe that sh*t could hit the fan if they make the wrong decision.
• Pav talks to Big Brother and says that it feels "weird" that the original Housemates "fate rests in what we decide". He goes on to say that they only ask for information rather than get to know him.
• Ever the wallflower, Biannca jokes with the Housemates, "get me drunk and trust me I'll ***** anyone!"
• Chris notes that "it's back to square one" in the House, conversation wise. On Housemates having sex in the House, Danielle remarks, "I would just walk out if that was going on". Ashleigh goes on to question if Winston would sleep with Biannca calling it "dirty, disgusting".
• Mark and Pav talk about the other Housemates. Pav observes that "it feels weird" meeting everyone but goes on to say, "I feel like I'm a good judge of character" Mark tells him, "I think you've come in with a bang".
• Big Brother calls the new Housemates to the Diary Room where they must read out statements about the original Housemates. The original Housemates must answer if they think the statements are true or false. During the task, one of the questions is about Danielle staring in a show called Webcam Girls: At Your Service. An embarrassed Danielle admits it's true but repeatedly says there was "nothing sexual, nothing dodgy" about it. The original Housemates win back a kettle, toaster and basic supplies for answering the majority of the questions correctly
• Mark jokes with Chris and Ashleigh about the revelation of Danielle's documentary and they laugh about the name. Mark quips that he knows somebody who "charges £3 a minute and she doesn't just stand there in a stable talking in a normal outfit"
• Danielle tells the other Housemates about her webcam experience and explains she didn't do it in lingerie because it's "far too personal".
• During the earlier task, it was revealed that Luisa Zissman Tweeted about Kimberly in relation to her and Steven. Ashleigh talks to Big Brother and says, "I'd want to shoot myself in the head if I got a Tweet like that from Luisa…did she not think about her family if they'd seen her?"
• The Housemates continue to discuss today's task. Steven is adamant that he didn't say he would have sex in the House to win the prize money, adding that "I don't need the £100,000; I've told them that if I got the £100,000 I'd throw it up in fireworks".
• Danielle talks about Steven and Kimberly, following the revelation that they have had sex in the House, and says that "I've lost so much respect for the both of them, particularly Kimberley."
• Over dinner, the new arrivals discuss who they might put up for nomination – potentially Kimberley or Steven. Zoe explains that Kimberley "hasn't really spoken to me".
• In the garden, Ash challenges Mark to speak with an RP accent. Mark then attempts to speak like the Queen but just sounds like Mark!
• Danielle talks to Kimberly and Steven about her documentary and claims that she was on the show to give her opinion on girls that undress for cameras. An irritated Kimberly says, "I did that for Playboy!"
• Biannca gives Helen a lap dance and proceeds to get her bo*bs out and rub them in her face. The other Housemates look on bewildered, apart from Ash who seems to be enjoying himself and Zoe who sings a theme tune. Helen admits that she loves strippers and has paid girls to strip for her in the past.
• In the garden, conversation turns to Biannca's attraction to Winston. Biannca says she was "playing up…I'm not really a sex pest…I do want to *****ing ***** your brains out but I'm not a sex pest!" The conversation then moves on and Pav asks Kimberly who else she would sleep with in the House. Kimberly picks Biannca and admits that she's had relationships with women in the past. Helen also admits to being "diagnosed with bisexuality"
• Danielle talks to Big Brother about the earlier task and says, "I just went horse riding in my jodhpurs!"
• The new Housemates discuss who they should evict. They agree that they all like Ash but it's a difficult decision.