Danielle has become the eight housemate to be evicted from BB15 after the newbie survivors Zoe and Pav decided that she would be the one going home this evening.

This eviction was part of the Armageddon week and a twist/task given to them on Monday that required the 3 newbie housemates Zoe, Biannca and Pav to decide which of the original housemates wasn´t worthy to be a housemate anymore and thus deserved being evicted.

Danielle exited the house to a booing crowd with a smile on his face.

She told Emma Willis about the manner of her eviction: "I don't feel it's fair…they knew I was struggling this week and I felt cheated. I was convinced it was a public vote and I would have preferred it if the public voted me out".

Emma asked why Danielle thought she was evicted by Pav and Zoe, she said: "I think it was purely because I had a very difficult week…it must be personal…I think it's an easy cop out". Danielle went on to say: "I feel personally attacked…it's unjustified and rude."

When Emma asked about Danielle's public image outside of the house, Danielle said: "It's a difficult industry". On her unladylike reactions in the house: "I got very lost, it's like a pressure cooker and you get very stressed". On Steven and Kimberly: "I was shocked. I think it was so disrespectful and really disgusting…Protection on the dressing table. I wasn't prepared for that".

Armageddon has finally claimed it´s third and final victim.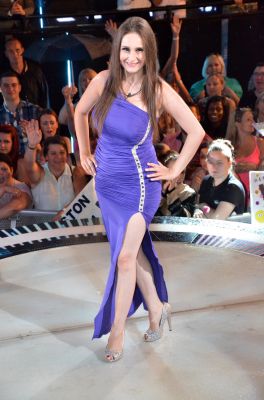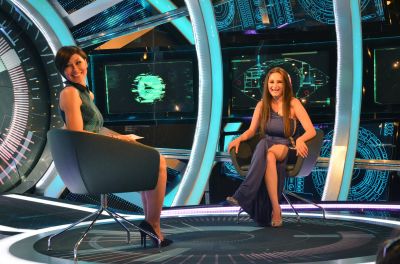 More pictures from the eviction in the gallery - http://www.thisisbigbrother.com/gall...nails-858.html