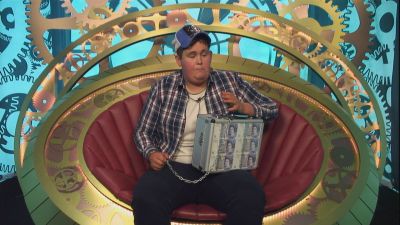 In yesterday's Cashbomb task, which is shown in tonight's show the housemates were given as series of tasks to win back money for the prize fund, which they completed to make £23,900.

The for the final part of the 'Cash Back' task the Housemates each stood in front of a podium with a button and faced a Perspex box which contained the £23,900 they had won throughout the day.




As is shown on tonight's show... on a plasma screen on the wall is a one minute countdown. Housemates are told they have a decision to make.

They have earned a sum of money, which is now in the cash box. But when the clock starts, they have 60 seconds to push their button. If they do so, they steal the money from the prize fund and keep it for themselves. They are then guaranteed to walk away with this money, whenever they leave the house, but they do not jeopardise their place in the house.

The first Housemate to press the button will receive the money, and must wear it handcuffed to them for the rest of their time in the house.

Jack pressed the button before Cristian and is awarded the £23,900 in the briefcase which he handcuffs to himself.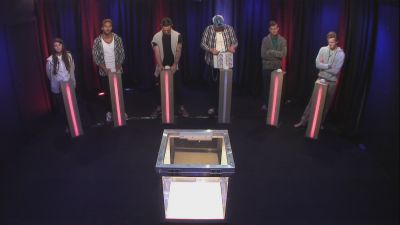 Nick tells him afterwards, "Don't regret it and enjoy it."

Jack says, "In my head I am ecstatic but I am trying to be respectful."

Chloe says, "You did have a go at me for taking £5,000 but I did see 23 and think that has got to be for Jack as it is your lucky number."

Jack tells them that he will take them on holiday to which they all reply, "No one is angry." Jack says, "This is the most money I have ever had and will ever have in my life and will go to good and amazing things."

Jack says in the diary room, "The things I will be able to do with this are unbelievable. Joel might be a bit peeved as he thinks the prize fund is for the winner so taking out of it is wrong but it is literally life changing for me."

Joel says in the diary room, "I don't begrudge Jack taking the money and I know it will change his life but for me that money belongs to the winner and that is why I didn't push the buzzer. I think it is right that the money returns to the prize fund."