Brandi was the fourth celebrity to be evicted from the CBB house following the flash vote.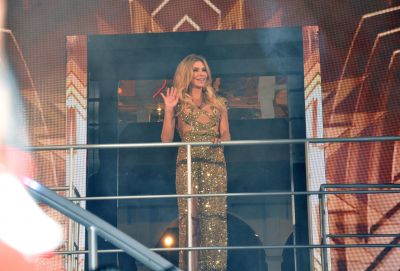 Brandi leaves the house

The public were voting to save Helen, Brandi, Paul and Derek. During tonight's Channel 5 show, Emma Willis Announced live to the house that the person with the fewest votes, and fourth to leave, would be Brandi.

Following the announcement, Brandi said goodbye to the other housemates and left the house to cheers from the crowd.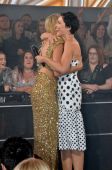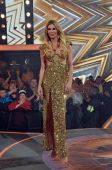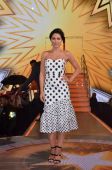 Emma asked Brandi how it felt to have left the house: "It really is like a mental marathon. You just get to a point and you just break. I feel weird, I can't even believe that this is outside of the house. It feels like a year."

Talking about Paul, Brandi said to Emma: "Like him or don't like him, he is good fun. Without him, honestly I would have gone crazy. For a long time I thought Paul was a rat. Even though I like you and you're entertaining, nope I don't trust you."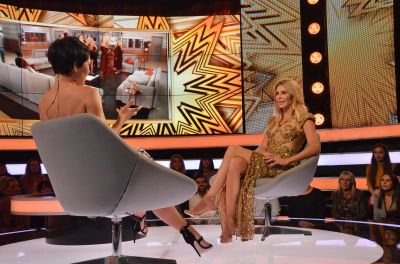 When Emma asked about Sam, Brandi told her: "Sam, he's definitely a tricky character. He's incredibly smart, but also cunning and shady as F. He's one to not keep his word let's just say. All he does is flirt with Jemma constantly, yet Amelia's his girl ish. Like he's playing everyone. He is literally playing every single person in there. I think that he likes Amelia, I think Amelia likes him a lot more. I think that Jemma will in the end be in the middle of that if she's not already."

Emma asked what Brandi thought was fake about Chad and Sarah: "I just feel like how do you from one day to the next all of a sudden become completely codependent. There was it seemed to me some special treatment with her and it seemed that he was buying into this she's like this golden child situation and he's like why not hop on-board."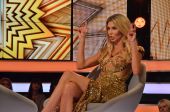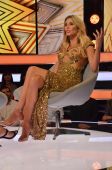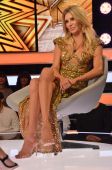 Pictures from Brandi's time in the CBB house.

Celebrity Big Brother returns tomorrow at 9pm on 5Star and repeated on Channel 5 at 10:30pm. Emma will be back on Tuesday at 9pm for another live double eviction.