CBB Daily Update: Day 18
Shown: Tonight, Saturday 19th August, at 9pm on 5Star and repeated on Channel 5 at 10:30pm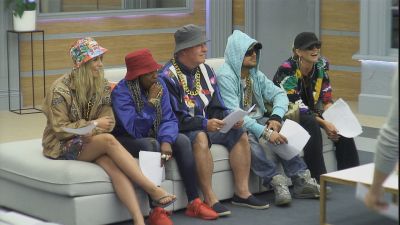 Rap battle task - from the Day 18 Gallery here

Headlines from tonight's show include:

Chad and Sarah are officially dating


Derek predicts the future for Chad and Sarah


Sarah and Chad have beef over meat


Celebrity rap battle



Key highlights and quotes from tonight's show:
It's double eviction day. After two days of killer nominations from Sarah and Sam, tonight Brandi, Derek, Helen and Paul face the public vote.

Paul is talking to Big Brother in the Diary Room, "I've now realised that people are here to win. People are here to knock out the competition and people are here to play a little bit tactical."

Jemma is opening up to Amelia and Brandi about being a child tearaway, "I just kept getting kicked out of schools. They just thought I needed to go somewhere to get fixed basically. So they sent me to this place in America, but I was told in England that I was going on a skiing holiday. I got tricked, 100%, I got lied to. So I just did the programme how I was meant to, I get in a few little bits of trouble along the way but only little things. Whilst I was in the camp right, my mum went through my suitcase and threw away anything she didn't like. She threw away my thongs as she said I shouldn't be wearing thongs at 15. She threw away half of my bikinis because they were too skimpy. She threw away my jeans because she thought they were too tight. The trauma that I suffered after that, I didn't leave England for two years, I was too scared." Brandi tells Jemma, "That's the most horrible thing I've ever heard."

Brandi has a question for Helen, "Who do you think out of all the men in the house has the largest penis?" Helen tells her, "It hasn't been an area of interest for me while I've been in the house. I hope I haven't misled anyone. What's your answer to this consideration?" Brandi replies, "Derek. You can kind of see the weight in the pants and the outline in that leotard did him some favours. I think everyone is OK, but I think D-Rock is really OK." Helen goes on to say, "I must admit that isn't a helpful thought for me in any shape or form."

**SEE CLIP** For today's task, Big Brother has split housemates into two groups for an eviction day rap battle. First up is 'Savage 6', made up of Shaun, Helen, Brandi, Jemma, Chad and Sam. Then it's the turn of 'Nuff Luff' to perform consisting of Sarah, Sandi, Amelia, Derek and Paul.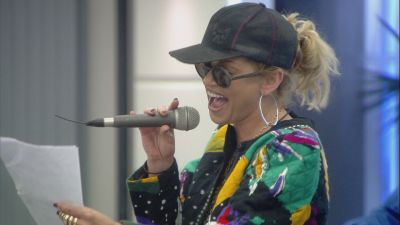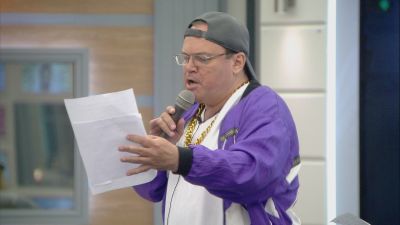 Helen compliments Sarah on her lyrics during the rap battle, "Thank you for my harsh critique. It was good. But there's a time and a place and it ain't here to be a comedian. I haven't been a comedian, I've been a survivor."

Housemates are gathered on the sofas to find out who will be the fourth housemate to leave the Big Brother house. Emma announces to the house that Brandi has the fewest votes and must leave. It is then revealed that Paul is fifth to be evicted.

Shaun reassures Helen, "You've been saved twice, you're doing something right kiddo."

**SEE CLIP** Sarah is talking to Chad in the garden, "My question is how is this going to work when you live in LA?" and Chad replies "We'll figure it out." The pair kiss and the other housemates ask if it's official yet. Sam then prompts Chad to ask Sarah to be his girlfriend, to which she smiles and nods. The housemates all toast. Jemma tells Sarah, "You've got two boyfriends now" and she replies "I've totally been dumped." Sarah says that she and Chad would "never" have sex in the house.




Shaun is in the Diary Room talking to Big Brother about Chad and Sarah, "One of the big things now is going to be the Chad and Sarah story. It's already getting a bit wearing you know. I don't want to be around it anyway, let alone when I'm cooped up and can't get away from it. I've got nothing against either of them personally at all, but I don't want to be around that."

**SEE CLIP** Derek has some words for Chad and Sarah, "Fate has brought you together and it's taken to come in here to find yourselves. It's America from a three year cycle from now OK." Sarah asks Derek if he can walk her down the aisle if it happens as she hasn't "got my father figure around" and Derek said he would be "privileged." Derek then goes on to tell Chad that he's "meant to be the father of her child" and that "you see the pieces have now been put in."

Sarah is singing loudly in the living area. Jemma asks, "Is it just me, or is that out of tune?" Shaun replies, "It's the air con."

Sarah and Chad are talking in the garden. Sarah asks, "Are we going to move into the same bed?"

Sam asks Jemma if she's happy that Paul has gone, she says "The problem I had with Paul is that I didn't like him deep down, but I could still get on with him."

Chad is in the kitchen trying to cook some mince; Sarah tells him "You need to think about everyone." Sam says to Sandi in the living area, "There's a lot of food being made in there" and Sandi shouts to Chad "That's dinner for the week." Chad tells Sarah that she's "being a d**k" for not backing him up and storms off. Sarah tells him, "Just think about how much there is to ration, we have to share, stop being a diva."

Amelia is in the Diary Room talking to Big Brother about Sarah and Chad, "They are literally like they're married. There's already been a domestic in the kitchen. I hope they live happily ever after. I'm hoping things work between them when we get out of here. Who knows but I'm excited for them."

Chad and Sarah continue to argue in the kitchen – **SEE CLIP**

Sam is talking to Jemma in the bedroom, "I don't know what's going on, I don't even know what my name is anymore. I haven't even had a boner since I've been here. That's not normal."

Before going to bed, Chad asks Sarah if she's still his girlfriend. She says "Not right now" and Chad replies "What the ****** is wrong with you girl, you are so mean."

More pictures.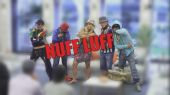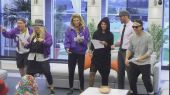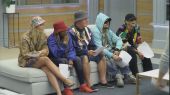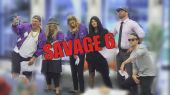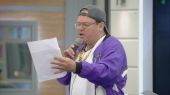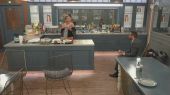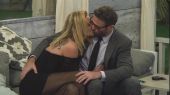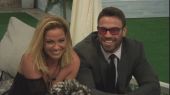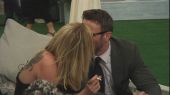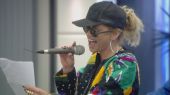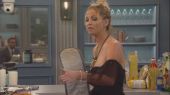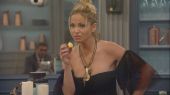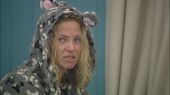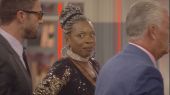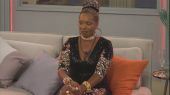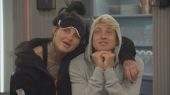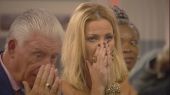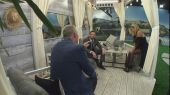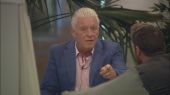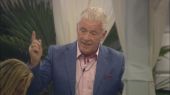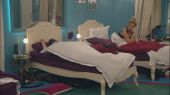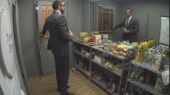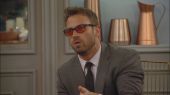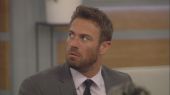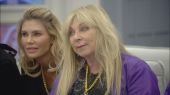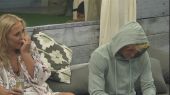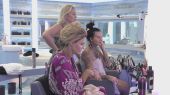 From http://www.thisisbigbrother.com/gall...ails-1218.html