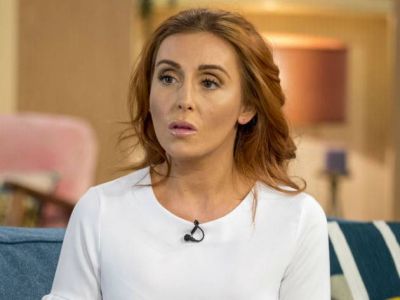 Laura Simpson appeared on ITV's This Morning.

It was reported that Laura Simpson - who was with Wayne Rooney - when he was arrested for drink-driving has had meetings with Big Brother producers about appearing in January's Celebrity Big Brother.

A source was quoted in Sun Online: "Laura seems dead set on keeping her short lived fame going. She has been for a meeting with producers of CBB to talk about getting onto the next series, but bosses seem less than impressed with her appearance on This Morning so the jury is out as to whether she will get a place."

Laura appeared on ITV's This Morning to defend herself and is said to have been trying to get herself an agent. She has also tried to contact Wayne Rooney's cousins Natalie and Stephen Rooney - who fell out with Wayne - on social media.

Source: "Everyone is keeping well away from her, despite her emailing a lot of them to see if they will represent her."

"Laura wanted to get advice on how Wayne and Coleen work and operate to plan her next moves," the source said.

"She thinks she can be in this business for a long time, but clearly they have both moved on and haven't responded to her requests."

The source added: "The Rooney brand is a big and powerful one, to go against that with all of their money and resources to stop someone like Laura.