The CBB 15 Diary Room has now been revealed and it's different from anything we have seen in the past.

The Diary Room is filled with winding creepy tree silhouettes and the DR chair which is in the centre of them resembles a furry, howling wolf, tying the room in perfectly with this season's theme 'Twisted Fairytale'...

The CBB 15 Diary Room: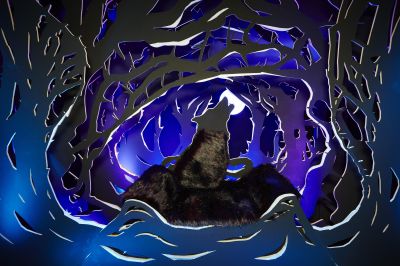 You can see the HD version of the image in our gallery here

And the rest of the CBB15 House images here

So what do you think of the Diary Room and Chair? Let us know in the forum....

CBB 15 Launches tonight at 9pm on Channel 5!