Article contains spoilers from tonight's (Wednesday 14th January) Highlights show.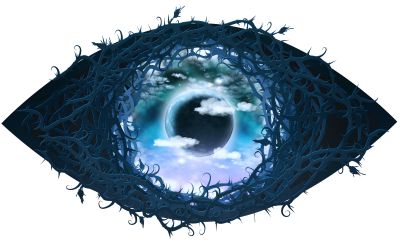 Here are the details of what happened in the house yesterday...

Calum goes to the Diary Room and says that yesterday was a good day and that there was a relaxed vibe and no tension. He adds that he feels that some of the girls are now conspiring again Alicia as they see her as the weakest member of the group. He does admit that it was quite sneaky to hide the bananas but the group should look at the bigger picture.

Alicia confronts Katie about calling her cruel regarding her daughter's diet and tells her that she found it hurtful and that she didn't sleep last night. Alicia tells Katie: 'You're not on Twitter now!' Katie apologies to Alicia and they eventually agree to 'park it'.

Calum leads a workout in the garden with Alicia, Katie and Michelle.

Cami Li and Patsy talk about Alicia and Cami Li repeats that she knows that Alicia has had fat injections in her a*s as she's from Miami and she's an expert. Patsy refuses to be drawn on this this and says: 'Leave it baby girl.'

Keith talks about Alicia to Big Brother and says that she is really sweet and quite naïve, which he quite likes in a person. He adds that when he makes a joke he counts to twenty and then Alicia has got it.

Cami Li and Chloe talk to Kavana about 'Switzerland', which seems to be code for Keith. They have noticed that whenever there is confrontation he leaves the room. Chloe says that you should always say what you think but Kavana explains: 'That's not who he is.'

Back in the diary room, Keith holds back tears as he tells Big Brother that he misses his wife and kids.

The Housemates drew straws to decide who would go first in a game, they were led to believe that this game would decide who would be safe from eviction this week and who would face the public vote. What they didn't realise is that the last person to be chosen will actually be immune from eviction and will become King or Queen of the Fairies. Nadia was the first Housemate to choose who she wanted to save.

• Nadia saved Patsy

• Patsy saved Perez

• Perez saved Alexander

• Alexander saved Calum

• Calum saved Michelle

• Michelle saved Katie

• Katie saved Kavana

• Kavana saved Alicia

• Alicia saved Keith

Keith was then given the difficult decision of choosing which Housemate would face eviction. He chose "the toughest" Housemate, Cami-Li. Cami-Li was then called to the Diary Room where Big Brother crowned her as Queen of the Fairies and revealed that she is immune from eviction.

Perez asks Cami Li: 'What's the first thing you would like me to do for you?' Michelle replies that Cami Li would like him to shut up.

Chloe and Cami Li seems upset that Patsy saved Perez first instead of them and Cami Li explains: 'Now you know your place with people.' Nadia says that they shouldn't fall out over nominations and Chloe says: 'I can't be nice and then chat sh*t.'

Katie observes that people are already sucking up to the new queen and Chloe says: 'I can't deal with the lick ar*ing in this room.'

Nadia advises Cami Li to talk to Chloe and calm her down.

Patsy apologises to Chloe for not saving her or Cami Li and Chloe says that she is not hurt but obviously is and Patsy says: 'I'm walking away from this now.'

Cami Li tells Katie that Perez has been telling her that she is his 'Miami sister'.

Chloe tells Perez: 'The loyalty in this house is *****ed.' Perez then asks her if she wants him to talk to Patsy for her and she says: 'No, I'll do it myself.' Chloe then imitates Perez to Katie saying: 'Do I have permission to sh*t stir?'

Patsy tries to explain saving Perez again to Chloe and Cami Li, saying that she didn't have time to fully think about the ramifications of it and that she did it because he makes her laugh. Cami Li replies: 'He's manipulating you and Nadia.' Chloe then says to Patsy: 'He wouldn't save you for sh*t.'

Cami Li talks to Big Brother in the Diary Room and says: 'I'm gonna be a mean, evil queen cos none of those *****ers picked me.' She can use her power to get revenge on the Housemates that spurned her and she needs a fairy king to help her preside over a reign of misrule, mischief and mayhem.

Big Brother gathers the Housemates and Cami Li sits on one of two thrones. Big Brother announces that Cami Li will not rule alone and that she will appoint a fairy king, she picks Perez. Perez is then crowned and cloaked in ermine and the Housemates all stand in the presence of his newly appointed royalty. Big Brother announces that Perez is now also immune from the first eviction

Chloe is shocked that Cami Li picked Perez and Cami Li explains that she needed to pick someone who could play the role. Chloe comments that in medieval times it was common to behead royal partners.

Perez says his mission statement for his reign will be: 'Perspective, opportunity and appreciation.'

Perez tells Cami Li: 'Pretend lesbianism will get you very far with the British public.' Cami Li is outraged by this suggestions and shouts: 'I have self-respect and my family are watching!'

Cami then goes to tell Michelle and Patsy what Perez has suggested and says: 'I'm not about to degrade myself, I'm a college graduate.'

Calum talks to Perez in the garden about what he has said to Cami Li and tells him that is might not have been in the best of taste, considering what happened with Jeremy.

As Nadia wasn't in the room, she asks Perez exactly what he said. He tells her and she says: 'That's disgusting, go and apologise!' Perez starts to cry and goes to find Cami Li. Cami Li accepts his apology.