Tonight we watched LIVE as Chloe Goodman became the first housemate to be evicted for CBB15, however the remaining housemates never got much of a chance to react as they soon had a surprise in the shape of a new housemate, Katie Price!!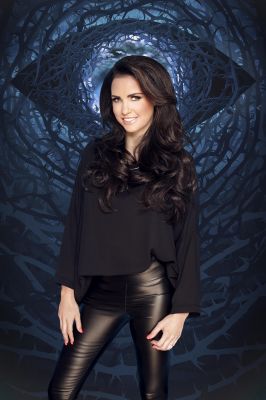 Katie entered the house wearing a sparkling ballroom gown and as part of a small twist she was carrying a wand.

Once inside she was then instructed by Big Brother to use the wand to banish 3 housemates to the gilded cage, preventing them from taking part in the night's celebrations..

Katies choices were...

"Perez because I've been watching and I think the house needs a ****ing break."

"Cami, I think you're crazy but I'm going to put you in there because you and Perez need to sort your s**t out and make this home a bit of a nicer place to be."

"And Nadia, I was on Loose Women with you, you're such a strong woman."

These 3 housemates will spend the rest of the night in the cage in the living area.