Article contains spoilers from tonight's (Monday 19th January) highlights show.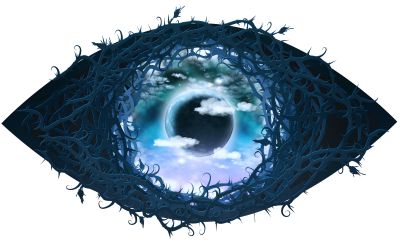 Here are the details of what happened in the house yesterday...

The Housemates are awoken to the news that all of their food has been taken away. They are set a task to become CBB cadets and must complete their badges to earn a full shopping budget.

Katie Hopkins will be their leader and will be referred to as Red Pigeon throughout the task. She will be responsible for making sure the Housemates pass their badges.

The Housemates can win badges for Good Deeds, Sacrifice, Environmental and Self Improvement.

Katie Hopkins says that she will enjoy the task and says she will use it to victimise people who are getting on her nerves.

Katie Hopkins starts by inspecting the cadets and asks Katie Price where her boobs have gone, Katie replies: 'They're on the surgeon's table.' The cadets then raise the cadet flag.

The first badge the cadets can win is the Good Deed Badge, Katie sends Perez to sit on the naughty step to have 'a rest from being an obnoxious person.' She also sends Nadia to clean the bath with a toothbrush.

Perez duly sits on the naughty step.

Katie Price tells some of the Housemates that she always makes her parties fancy dress but she will never throw a onesie party again as that's where Kieron and Jane *****ed in her stable. She goes on to say that her security camera caught them walking into the stable.

Katie inspects Nadia's work cleaning the bath and states that is has been 'well cleaned'. Both Nadia and Perez have completed their task to Red Pigeon's satisfaction and are awarded the Good Deeds badge.

Michelle gives Katie Hopkins a make-over that included painting her lips red and showing her how to stand like a lady.

Cami Li and Calum mock the way Alicia eats with her mouth open. Calum does an impression of her much to Cami Li's amusement.

Alicia and Katie Price bond in the bedroom and compare tans. Alicia says her tan is from her recent holiday which her mum paid for as she used to pay for their holidays when she 'had money'. Katie asks her how she lost her money and she says one of her boyfriends 'cut her off'. Katie asks Alicia if she has lost any friends along with her money and Alicia says she has lost about 70% of her friends. Katie says: 'People take advantage of my kindness.'

The next task sees the Housemates, apart from Katie and Michelle, who are exempt for medical reasons, try and win their Environmental badge. They need to pass household waste in funnel shaped hear-gear to each other and then eventually down the line to the correct recycling bin. They complete the task and win the badge.

The Housemates are sat round the campfire and must each hold the honesty stick and give another Housemate honest and unflinching advice.


• Katie Hopkins to Perez – I don't think you should run away from what you do, straight up those stairs. If you live by the sword you should die by the sword. Perez replies that he would rather live without weapons.


• Nadia to Katie Hopkins – I disagree with every way you think about the world. You often say that you say the things other people won't say but I think that what you choose not to say defines your kindness and your heart. I would like to start a new page today between the two of us. Katie responds by saying that she loves words and that they are her favourite thing and that she enjoys the power of sending a word but she appreciates that is sometimes is hurtful.



• Keith to Patsy – You apologise for everything, you're bloody brilliant. Patsy says that she likes to rise above things and she is in an unusual environment. She adds that she has seen some crazy sh*t in her life but the house is the maddest place on planet earth.


• Michelle to Cami Li – I worry about you when you drink too much. Cami Li responds by saying that being in the house makes her drink.


• Perez to Keith – Continue to bring much needed laughter to the house. It's like oxygen, we can never get enough of it. Keith responds by saying: 'Can't guarantee it.'


• Alicia to Perez – You have been a really good friend to me and made me laugh so much, my advice is not to self- destruct, like the coughing and waking everyone up because if everyone has a chance to get to know you the way I know you everyone will like you as well. Perez says that many people will be very surprised when they leave the house and watch all the episodes and see the many sides of every story.


• Katie Price to Katie Hopkins – Yes you're very opinionated and not everyone likes what you say but being in the house, it's been nice and refreshing to talk about normal things. I love your humour, you're right up my street, I'd definitely be your friend out of the house. You're funny and family orientated and you have a heart and I don't really think there is that many bad bones in your body. Katie Hopkins says that in all the years of people slinging abuse at her, they never worked out that her Achilles heel is a compliment. She looks genuinely moved.

Patsy says: 'This has been the best day so far.' The have all shown honesty and have won this badge and all of the badges and therefore won the luxury shopping budget.

Keith and Alicia say that Perez has been good today and that he took the honesty on the chin and Kavana overhears them and says: 'He's acting like he took it on the chin.'

Calum and Kavana talk about Perez and agree that he is putting on an act. Calum says that Perez is going to go down the underdog route from now on.

The Housemates are told by Big Brother that the celebrities up to face the public vote are Nadia, Alicia, Katie Hopkins and Perez. But, what they don't know is that Tuesday will be a live show with a nomination twist but no eviction due to Alexander leaving the house.

Alicia is upset about being up for eviction and says: 'Whoever voted for me, you're a *****ing bitch.'

Perez says to Nadia that if he leaves the house Katie Hopkins will get worse.

Michelle talks to Big Brother in the Diary room and says that she was surprised that Nadia was nominated but she truly wants to go home doesn't think she will. Big Brother asks who she thinks will go and she answers, Perez.

Katie Price asks Calum if Cami Li is his type and he says yes and Cami Li comments: 'He's trying to penetrate but that's cool.'

Alicia talks to Big Brother about being nominated and says that the Housemates that nominated her are probably Calum, Michelle and Cami Li.

Cami Li comments to the girls that the public will probable vote Nadia out to see how Perez does without her.

The girls douse themselves in fake tan and Alicia accuses Calum of nominating her and he admits that he did.

Michelle and Katie Hopkins talk about Cami Li and that she acts quite young for her age.

Perez comments to Kavana that Katie Hopkins isn't on the 'fun train'.