This article contains spoilers about tonight's (Wednesday 21st January) highlights show.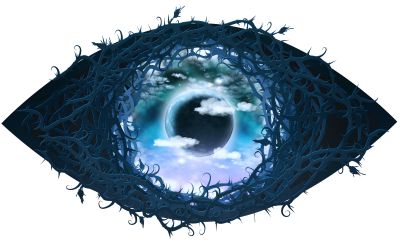 Here are the details of what happened in the house yesterday...

· While Patsy, Nadia and Keith prepare their breakfast, Patsy remarks that "everything's so heightened, it's doing my head in" having to walk on eggshells. She goes on to complain that she's had "some appalling" things to her and in front of her in the House.

· Perez kisses Katie Price to say goodbye, admitting "If I leave to night, I'm not saying goodbye to people in the evening"

· Nadia and Perez discuss weight loss. Nadia admits that when she lost weight, despite loving the feeling of being slimmer, she still thought she was fat. Perez says that since he lost a lot of weight, he has a lot of loose skin and still sees the fat person in the mirror.

· In the kitchen, Alicia and Katie Hopkins disagree about food. Katie admits that she finds Alicia's obsession with food difficult and maintains that eating things in moderation is the best thing to do. Alicia suggests that "we're a new generation" bought up with microwave meals and synthetic foods, "and that's why we're all ill" Katie observes that Alicia has "more stuff floating around your body crazily than anyone else!"

· Nadia and Perez discuss Alicia. Perez suggests that Alicia isn't often "aware of what Katie is doing". Nadia says that it's "better if she doesn't know" and asks Perez to look out for her if she leaves the House.

· In the kitchen, Katie Price compliments Alicia and says that she looks tiny today. Alicia admits that she's wearing her thermal leggings and Katie Hopkins says that she would have "a sweaty crotch" if she wore them. Alicia suggests she should try them before having an opinion. Alicia then admits that she left school at the age of 14 to play tennis, adding "all that time in school, I never picked anything up". Katie Price admits that she doesn't know her times table, to the amusement of Katie Hopkins. Alicia then tries to trick Katie Hopkins by asking what 11 X 8 is. When she replies the correct answer, neither Katie Price nor Alicia is sure if it's right.

· For today's task, Calum, Cami-Li, Alicia and Keith learn about meditation from Patsy. For successfully passing the task, they are all rewarded with inner peace.

· Katie Price, Michelle and Katie Hopkins talk about Jean-Claude Van Damme. Michelle says, "He's a di*k" before joking that she thought Keith was 6'4". They go on to discuss Alicia not getting Katie Price's jokes, which Michelle describes as "quite tragic"

· In the living area, Perez performs a dance routine to himself, and remarks "If I have to stay, I'll die!"

· In the Diary Room, Alicia tells Big Brother that she's love to stay in the House and has a lot more to give. She observes that the dynamic has changed in the House and enjoys her arguments with Katie Hopkins. She says, "She has the most ridiculous views and we're bi-polar opposites but it's quite enjoyable. Its offensive, everything that comes out of her mouth sometimes is offensive. She wears tan tights, for instance, with sandals. I think that's criminal. We're so opposite, but it's quite fun to have someone to play ping pong with."

· Big Brother gathers the Housemates for a surprise twist. Emma reveals that there will be no eviction, and that their fate lies in the hands of Katie Price. Housemates then watch as Katie Price is called to the Diary Room and chooses to save Katie Hopkins, who she deems to be the most entertaining Housemate. Big Brother then asks Katie Price to choose the person who she feels is least entertaining and will therefore replace Katie Hopkins to face the public vote. Katie Price chooses Calum, as she "knows he will be safe". Alicia, Calum, Nadia and Perez will now face the public vote on Friday.

· Alicia is "pis*ed off because she knew I wanted to stay" and Perez believes that the shock twist is a ploy to keep him in the House, "Producers saw me up for eviction and didn't want me going home so early, so delayed it", he says he is "flattered."

· Perez tells Big Brother that the dynamics are shifting in the House and there may be tension towards Katie Price. Perez then removes a piece of cheese from his nostril and eats it.

· Katie Price explains her reasoning for picking Calum for eviction, which he takes as a compliment. Alicia still feels offended that Katie Price didn't chose to save her and Katie Hopkins remarks, "but I'm funnier!" Kavana agrees that she is.

· While Alicia, Katie Hopkins and Perez unpack their suitcases, Katie goads Perez by asking "Will you listen to the crowd boos this time?" Perez maintains that what Katie says doesn't bother him.

· In the kitchen, the other Housemates discuss the dynamic between Katie Hopkins and Perez. Kavana observes that "he's back to the old Perez" and Nadia maintains that they are both grown-ups.

· Katie Hopkins continues to make digs to Perez about the cheese up his nose and Alicia asks her to stop, so they can enjoy the rest of the evening.

· Perez tells Nadia that she is "fuc*ing brilliant" As Perez starts jumping up and down, Katie Price shouts, "Your nuggets falling out!" Patsy shrieks "My eyes are bleeding!"

· Calum and Kavana discuss the upcoming eviction. Calum says "If I go, I've done myself proud", Kavana advises "Just keep on doing what we're doing" The pair then discuss Perez and his cheese.

· Patsy and Nadia discuss Perez. Nadia admits that it's "exhausting" that she keeps getting dragged into his spats.

· While Perez walks around in his underwear, Katie Hopkins remarks, "He's got more back fat than a blue whale." Alicia and Kavana defend Perez.

· Michelle remarks that "Calum is so fit" and he admits to kissing Katie Price when he was "wasted." Katie Price admits that he asked her to spit in his mouth and Katie Hopkins says, "I've never been spit at". Keith looks on, open mouthed.

· Nadia advises Perez that Katie Hopkins will not let things go. She observes that Perez is nice and makes her laugh when he's with her. Kavana suggests that Perez has been the person creating chaos. Nadia describes a "wall of hate" when Perez enters a room that makes him change.

· Some of the Housemates are drinking in the kitchen when Kavana is called to the Diary Room. Before leaving, he downs a cup of alcohol and Keith mutters "oh dear". Kavana walks away and sarcastically shouts "***** off the lot of ya… Not you Keith, never you." In the Diary Room, Kavana tries to release a burp before describing the mood as "false as *****". He describes Keith as lovely man "a one trick pony" and says he'd be gutted if Calum leaves.

· In the kitchen, the Housemates continue to discuss Kavana and his drinking. Keith and Alicia agree that he can be rude when he's drunk, but Katie Hopkins observes that he has a calming effect on arguments in the house.

· Kavana then gets quite animated and questions "when is English public going to see that *****ing Perez is playing a *****ing game!"

· Kavana tries to apologise to Keith for his earlier outburst. Keith says that they'll see if they're still friends in the morning. Kavana then tells Keith that he's not being real, adding "Don't get me *****ing started…you sit on the *****ing fence everyday", Nadia acts as peacemaker.

· Katie Hopkins talks to Big Brother about being saved from evictions and says it doesn't feel like a triumph to win over Alicia or Nadia, and that "it's a sad catastrophe to team tw*t."

· In the bedroom, Kavana remarks to Perez about Keith, "I've got a new enemy now, it's not you, it's him", As Kavana speaks, Keith lies awake in bed and replies "I'm not your enemy" Kavana replies "Trust me you are, and you'll see it tomorrow".