This article contains spoilers about tonight's (Monday 26th January) highlights show.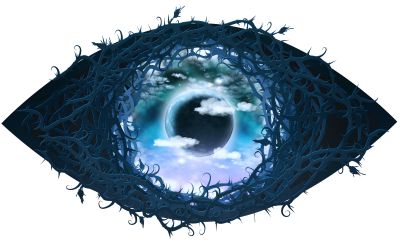 Here are the details of what happened in the house yesterday...


Following yesterday's shopping task where a series of Tweets were played to the House, Nadia says that the Housemates need to see the "insanity" of the Tweets and "just because it's a real Twitter address doesn't mean they have decent morals and codes of behaviour". She questions why she was asked to believe the Tweets about Perez over others and adds that Big Brother is "not playing fair here"

Michelle and Cami-Li discuss Perez's explanation over the Tweet about Nadia, to the amusement of Katie Hopkins who says, "It's perception that matters, and on that note, he's royally shafted" Michelle suggests, "He knows his time is coming"

Katie Price, Michelle and Nadia are talking about Perez in the bedroom. Katie says, "I don't think he'll walk…I'm sure he'll sort it out with them up there now" Nadia admits, "He's played it hard and fast" and Katie agrees, saying that his "character Perez is over the top…he's just got to be himself" Nadia adds that "Keith Lemon couldn't come in here and do four weeks as Keith Lemon"

Most of the Housemates are in the living area, silently reflecting on Perez. Katie Hopkins remarks, "To be fair, it was just a Tweet". Perez then walks into the garden, where he breaks the fire exit and leaves the Big Brother House

Unbeknown to the other Housemates, Perez will be living in a secret room, watching their every move as Big Brother's puppet master. Perez takes a picture of himself off the wall and remarks, "The Perez show is back", before settling down to watch the other Housemates on a monitor.

As Perez listens from his secret room, Keith admits that he is "surprised he didn't stay the distance". Katie Hopkins discusses Perez's argument over the Tweets, stating that he believed his Tweet "was loaded and therefore more hurtful than our Tweets" Cami-Li suggests that it's karma, to which Perez responds, "Karma is coming to get you honey, and her name is Perez"

The Housemates have been told that this week's nominations will begin shortly. Michelle remarks about Perez that "90% of us were going to vote for him, so now everybody has to re-evaluate" However, Nadia and Katie Price both admit that they weren't going to vote for him. Perez says that he "can't wait for nominations to begin. They're all so tense"

Housemates believe Perez has left the House but he is actually watching their nominations from his secret room, Perez comments, "Well I know who Cami-Li is going to pick. It's time to put up your mummies for nomination…get ready to pull that knife out and stab it in a back Cami-Li"

Nadia and Katie Price are discussing schooling. Katie admits that the driver who takes her son Harvey to school is funded by the Government, and that he has a nurse that sits in the car with him. Katie Hopkins asks why she doesn't fund that privately to which Katie Price responds, "Do you know how *****ing expensive that would be… it would be up to a grand a day" but Katie Hopkins responds, "With the amount you earn I find that tricky, when you could afford it yourself". Katie Price defends herself saying that she pays her taxes. Katie Hopkins disagrees and adds, "If you can to pay for something you should pay for it, you shouldn't rely on the Government… I think that's wrong." Michelle agrees.

Katie Price is in the living room and is not happy about her earlier conversation with Katie Hopkins. "That was about my kids so it was a little bit close.", adding that Katie Hopkins is "not a politician, so I'd have this conversation with a politician"

Big Brother gathers Housemates on the sofas to reveal the results of this week's nominations. Katie Hopkins, Patsy, Nadia and Cami-Li will face public vote on Tuesday. Patsy squeals and says "Thank you!" and Nadia says "I know you did it because I'm fabulous". Cami-Li is less happy and says, "thanks for the asshole who nominated me, you can go ***** yourself."

Cami-Li is speculates who voted for her and says she would prefer people to say why they don't like her to her face, adding that she is "sleeping with the enemy"

Cami-Li is still ranting about this week's nominations. Kavana tells her to "trust your judgement" and Nadia tries to explain that it's just the nature of the game.

Michelle, Katie Price and Katie Hopkins are in the bedroom. Kavana tells them that Cami-Li thinks she knows who voted for her and Katie says "if she has another eight bottles of wine…" and Michelle finishes "then she will be *****ing getting us all in trouble"

Nadia, Cami-Li and Patsy are all singing and dancing in the kitchen. Michelle says Nadia is "properly pissed", and it's because it's the "first time she has drunk because she doesn't have babysit tonight". Michelle remarks that now Perez has gone "we're finally going to be able to see who she is, she's been defensive and I haven't been able to have a conversation with her"

Katie Price says to Nadia "We have a new Nadia, fun Nadia, nice Nadia". Nadia responds "You think this is crazy, you'll be wishing for Perez to come back!"

Cami-Li climbs into Calum's bed and kisses him goodnight, whispering in his ear. Calum responds, "I don't know what you're talking about", and goes to sleep. Cami-Li then climbs into her own bed saying, "Okay. d**k."

All of the Housemates are sleeping in the bedroom when Nadia says "Sorry that I've been annoying… But I haven't been trying not to be…" Katie Price is the only one to respond and says "You are funny Nadia"

CBB 2015 airs tonight at 9PM on Channel 5.