This article contains information about tonight's (Wednesday 4th February) highlights and double eviction show.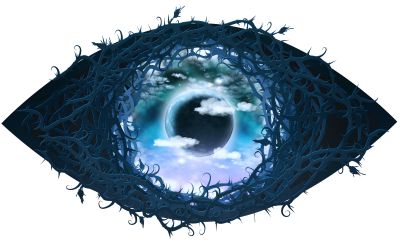 Here are the details of what happened in the house yesterday...


· As the Housemates wake up, Katie Hopkins remarks That "Michelle's a bit down today…I think, honestly she was feeling that she would win and Perez has chucked a spanner in that loop in her head that she seems to have gone in the opposite way" Kavana advises that "she needs to get back to herself. Not at this hurdle, we need her to be the Michelle we know" Katie adds, "the day he came back was her worst day."

· Following yesterday's heated discussion with Perez about representing the LGBT community, Michelle tells Big Brother that Perez "said something to me last night to hurt me personally, to cut me…he was just trying to be mean and he wouldn't own it. That was a mean thing to say to me because, and I'll explain, he had nothing to gain from saying that. The only thing he could gain from that was wounding me. Of course, I'm not going to allow it to…" She goes on to talk about the work she does and maintains that she is part of the community adding, "Don't fuc*ing tell me I'm not because I'm not a gay woman! That's bullsh*t. He meant to hurt me. That's really what it comes down to. That's not a good person."

· Perez admits to Keith, "In the outside world, I don't find it easy to forgive, but I do find it easy to forget. In here I find it harder to forgive and even harder to forget" Keith agrees that "It's on top of you. You can't get away from it"

· Perez and Katie Hopkins are chatting and getting on in the kitchen. Meanwhile, in the living area, Michelle asks Katie Price, "since when does he give a ***** about Katie?" As Michelle leaves the room because she can't take it anymore, Perez asks Katie Hopkins what her husband would say is the most embarrassing thing she does at home. Katie admits "When he leaves in the morning in the car at 6.30am, I go up to the bedroom window and I flash my boobs out the window, because they're really insignificant and it makes me laugh" She admits, the neighbours can see, "and that's the jeopardy, that's the fun!"

· The friendly chat in the kitchen between Perez and Katie Hopkins has rattled Michelle. She tells Calum that "it goes against everything she says!" Calum observes "You never know really how fuc*ing people really are, what they're here for. People could be properly cut throat to win" adding that "people that want to win that bad, you'll see will switch and turn and make things work for them." Michelle wonders if it could be a task and adds, "That's how crazy I think it is. That's how out of character I think it is!"

· Calum and Kavana make eviction predictions in the garden. Kavana thinks that he and Katie Price will go, but notes that Perez thinks three people will leave. Meanwhile, in the bedroom, Michelle and Katie Price are planning their eviction outfits. Katie predicts that she will leave but Michelle reassures her she has a loyal fan base.

· In the Diary Room, Katie Hopkins tells Big Brother that Michelle is "fixated" with winning and notes that it "really grates with her" that she is on speaking terms with Perez. She adds, "for the first time probably in the House, I'm identifying with Perez…alarming"

· In the bathroom, Perez sings "another Perez original" about tomorrow's eviction.