This article contains information about tonight's (Friday 6th February) highlights and LIVE Final show.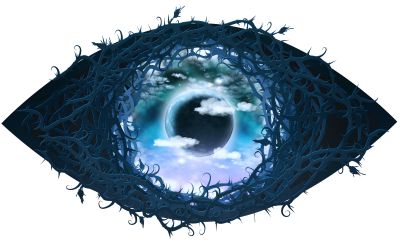 Here are the details of what happened in the house yesterday...

All stories, even twisted Fairy tales, must come to an end and so it is with Celebrity Big Brother January 2015.
It's the eve of the final and after issues with her recent breast surgery, Big Brother has organised for Katie Price to leave the house so she can attend a medical consultation. Having told the other housemates about this, Katie tells Keith she feels like there is an atmosphere in the house and that people are talking about her. She feels like they would all prefer if she did leave the house for medical reasons as it would mean better chances for the others. Katie Hopkins walks in and tells KP that she hasn't been here since the start so she doesn't need to stay till the end anyway. Katie Hopkins returns to the bathroom and tells Michelle and Calum what she overheard. She says that she is putting a TV show before her health which is wrong.

Keith and Katie reason that some of the Housemates might want Katie to go so they can come fourth instead of fifth. Keith says: 'If someone is saying that or feeling that, that's wrong.' Katy says: 'I sense it, when really we've all made it to the final.' Katie talks about the possibility of winning and says: 'I'd never, ever win it but imagine if I did. I'd get absolutely crucified by everyone, wouldn't I?'

Ironically, in the bedroom Calum, Katie Hopkins and Michelle are talking about Katie Price's late entry into the house. Michelle says: 'She came in ten days late and avoided a big chunk of the battle ground, she hasn't done anything!' Calum says: 'I feel so robbed dude.' Michelle adds: 'Right, but she does have a legion of fans that have brought her in here to the end, for doing nothing!' Katie Hopkins says: 'She didn't even jump in on someone's side when someone was being a complete kn*b.' Michelle adds: 'If she came top three it would kill Cheggers and I or whoever.'

Katie Hopkins says of Katie Price: 'She's used to turning up, being Katie Price then going home and being this person and it turns out this person is just thick, not that funny and obsessed by her boobs still, has her priorities all sorts of wrong places and doesn't know much English.'

Big Brother has laid on a dinner for the finalists. Keith begins the toasts by addressing all of the Housemates "I came here for a journey and it's turned out to be a real hell-hole… He raises a glass to all of the Housemates and finishes his toast with: 'I will not forget the bad times but I'll certainly remember some of the fantastic times we've had.'

Calum is next to toast the Housemates. He describes his time in the House as a 'mad experience, with some seriously awkward and twisted times, met with some brilliantly, funny, hilarious moments.' He goes on to say the great friendships he made in the House have made it "easier" to get through the "awkward, sick moments…of which there were many." He concludes his speech telling the Housemates he is 'grateful and thankful of what is to come, so thank you everybody.'
Michelle stands up and toasts Katie Hopkins, admitting: 'I came in here ready to rip your head off because you know I don't see eye to eye with the way that you think out here and the beautiful thing is, I don't have to because I saw who you were inside.' She finishes by saying: 'You will talk **** and I won't support it but I will always support you because you are amazing.'

Katie Price states her toast will be "short but sweet like me.' She sums up her 'crazy, whirlwind three weeks' in the House. She adds: It's like I've been in a tumble drier and now I'm coming out the end.'

Katie Hopkins is the final Housemate to make her toast to the group. She says that coming into the house was a 'real risk' because there is a 'Katie Hopkins that everybody else knows on the outside that was booed and I'm grateful that you've all been so generous with your time and generous with your understanding'" She tells the Housemates that she has been able to be 'just me'. The Housemates raise their glasses for the final time.

The Housemates have all come to the Diary Room together. Michelle talks about the experience for 'those who have been there from the start' and Katie Price retorts that they need to get over it now and are having another dig at her. The Housemates laugh and Katie Hopkins says 'we're having another argument.'

The house action ends as quotes from the series play out under shots of the Housemates' light box images on the living area wall.