Celebrity Big Brother #CBB - Daily Update: Day 5

Shown: Sunday 10th January 2016 at 9pm on Channel 5.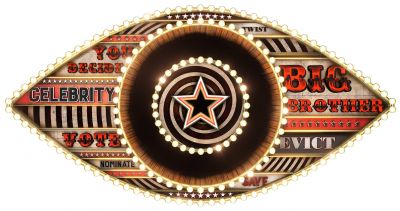 On tonight's show: The housemates compete in a talent contest and Angie argues with Tiffany, Gemma and Danniella

Key highlights and quotes from tonight's show:

· After considering leaving the house yesterday, Big Brother calls Jonathan to the diary room to see how he's feeling. He says "I'm ok for the next few days, as much as I can be. We'll see how it goes, I'm sure it will kick-in in a day or two again. We'll see how severe it gets, but for now I am ok. But I am hungry, I'm starving and I need a towel as I can't even wipe my face because everything's filthy here and I have no idea how to wash stuff."

· Danniella and Megan are eating beans-on-toast in the kitchen, but Jonathan can't understand why "that's English food? You're not eating that because you're suffering?" Megan and Danniella explain that it's a traditional English breakfast, but Jonathan isn't keen "beans are for people in prison" and questions "is that why Gemma's farting all the time?"

· Tiffany tells Big Brother that she feels left out by her other housemates, "I'm never really in the mix." She continues, "to be brutally honest Big Brother, I just really feel like there's not enough in common with me and the rest of the gang." One housemate has caught her eye however, "I hate to admit this, I know he's married, but I think Darren is very cool and attractive."

· Jeremy and Megan are discussing relationships in the bathroom. He thinks that she is the type of girl that likes to stay around her partner all the time, when she is in a relationship.

· Tiffany asks Jonathan if he think she's coming across as "distant." She tells him "I don't like being around people that I don't know, that's just not me, that's not my way. I'm a black woman from upstate New York."

· For today's task, Big Brother has asked David to produce a talent show. He chooses Angie as his second in command and Nancy, Tiffany and Jonathan as judges.

· David begins to help the housemates prepare for the talent contest with help from Angie. Angie is trying to help in the effort but David assures her, "I've been in this business forever." Classic Angie retort was "and that means what to me?"

· Nervous about singing, David tells Megan "you've got to get a more positive attitude about your career. I want you to start believing."

· On a couple of different occasions, Angie tries to offer Tiffany some advice about her role as a judge, which isn't received well. She tells Angie, "time out, I need to say something. If I'm a judge, I don't need you to tell me how to judge. You told me to make sure I give eye contact to her [Megan]." Tiffany walks away, but continues "I'm just trying to tell you I don't need help in that department; I know how to do my sh*t." Angie protests that she didn't mean that and follows Tiffany into the bedroom, telling her "he did not give me time to recall who the three judges were." Tiffany responds, "can't you just be real for five seconds? First of all, you've been running around like you've done 80 lines of coke, just running back and forth. This sh*t is for fun. Take a breath, sit down, fall back a little bit." Angie replies "that was really interesting, thank you so much."

· Angie is talking to Christopher and Danniella in the garden about her argument with Tiffany. She tells them that she is no longer taking part in the task, "this is too dangerous for me, I can't do this." Gemma joins them and comments "yes we're here to do a show and everything, but some people don't wanna take this serious."

· Megan is in the kitchen talking to Scotty T about feeling unsettled in the house. She is upset because it seems to her that "everyone's got their own space apart from" her.

· Angie comes to the Diary Room. Asked how she is by Big Brother, she explains that she has had a major disagreement with Tiffany and she no longer wants to be anywhere near her. She doesn't want to participate in the talent show anymore.

· Angie and Nancy are talking in the smoking area. Danniella joins them and Angie immediately gets up and leaves. Nancy asks Danniella if something has happened, "I didn't have a problem with her, why's she just walking away now?"

· Tiffany is in the Diary Room talking about her argument with Angie, "that was not a blow up, that was me taking her down several notches."

· Nancy joins Angie in the snug and asks what happened with Danniella. Angie tells her, "she told me that I ruined it for everybody because I was acting like a professional and who did I think I was. And Gemma. I'm so tired of it." Gemma then enters the snug, prompting Angie to say "I didn't ask you to come in." Angie then leaves the snug commenting, "there's nothing to be said, stay away from me." Gemma is confused and asks Nancy, "what's up with her?"

· Danniella approaches Angie in the bedroom but Angie snubs her. Danniella is confused and asks Gemma, "without being rude, I didn't say anything. So what's the deal?"

· Danniella gets upset and tells John that she wants to go home.

· Danniella cries in the Diary Room about how Angie is treating her.

· Danniella and Angie clear the air ahead of the talent show. Danniella tells Angie that the whole situation really upset her and then they hug.

· The talent show begins, introduced by David and Angie. Up first is Gemma and Danniella, singing Hey Big Spender. Jonathan comments, "this did look a little bit unrehearsed" and tells Gemma "but I'm very surprised by your amazing voice, which I had no idea you had because I've only heard you farting."

· Megan sings Angel by Sarah McLachlan. Nancy says "to sing without the music is very impressive. Your voice is absolutely outstanding."

· Kristina and John take to the stage next with ballroom dancing. Tiffany tells them "it was beautiful, no one else was in this room but the two of you."

· Stephanie impersonates Amy Winehouse. Nancy reveals that she met Amy twice and says "when they do a movie about her life, I hope they call you."

· Darren sings stage hit Bring Him Home and Tiffany reveals "you blessed me."

· Scotty T and Jeremy perform their own version of Swan Lake, which reduces most of the housemates to tears of laughter. Jonathan "loved it."

· Christopher is the final contestant and sings This Is The Moment. Darren and John then close the show with Cabaret. Jonathan, Nancy and Tiffany are torn as to whom to choose as the winner, but eventually pick Stephanie.

· Big Brother throws the housemates a party for doing a great job with the talent contest. Tiffany and Angie make up, with Tiffany declaring "you know I love you right." Angie tells her that she was scared after the confrontation as she is used to living alone.

· Stephanie is talking to Darren and John about her recent career troubles and gets emotional. They assure her that brighter days are ahead.

· Megan is upset in the Diary Room as she's sick of people in the house talking about themselves and "I just feel like because I don't sit there and express myself, this is why people think I'm a *****ing b*tch."

· Jeremy and Stephanie are cuddling in bed and say "love you" to each other before Jeremy goes to his own bed.