Celebrity Big Brother #CBB Daily Update: Day 8

Shown: Tonight, Wednesday 13th January 9pm on Channel 5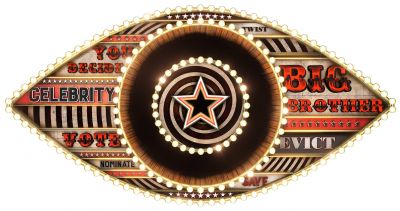 More pictures from CBB 17 2016 - HERE

On tonight's show: The Strings Attached shopping task and housemates nominate.
Housemates separated into puppets and puppet masters - puppets get basic food
Puppet masters are required to put forward their puppets for challenges
John gives his nominations face-to-face. Nominations revealed -
Puppet masters get a party.

On tonight's Celebrity Big Brother's Bit On The Side at 11pm on Channel 5, the guests include Luisa Zissman, Robin Windsor, Nina Wadia, Matt Richardson and Dr Pam Spurr.

Key highlights and quotes from tonight's show:

· After a dramatic day yesterday, housemates are waking up in the Celebrity Big Brother house.

· For this week's shopping task, Big Brother has separated the housemates into puppets and puppet masters. Puppets must serve and respect their puppet masters, or they will be punished.

· Basic food for the puppets to eat will be provided by Big Brother.

· The pairings are as follows John (puppet master) and Tiffany (puppet), Angie (puppet master) and Danniella (puppet), Nancy (puppet master) and Scotty T (puppet), Jeremy (puppet master) and Megan (puppet master), Kristina (puppet master) and Darren (puppet).

· David will not be taking part in this task, and will be resting in Big Brother's spare bedroom in the house, so Gemma (puppet master) has two puppets: Stephanie and Christopher.

· Housemates get to grips with their new roles. Jeremy asks his puppet Megan, to feed him a banana.

· Scotty T gives his puppet master Nancy, a foot rub.

· In the garden, John suggests to Tiffany that they should talk about yesterday. Tiffany tells him, "I just want to make stuff better." He goes onto say that she can be 'quite volatile', and doesn't want her to be isolated. They end on a good note.

· Cold lentil soup and crackers are delivered to the puppets. Megan is annoyed that she has to eat the puppet food, when the puppet masters can eat whatever they like.

· Gemma tells Christopher that she loves him, as he is grateful for everything he has got in his life. He tells her that 'Gary Barlow is dead nice'.

· In the diary room, Megan tells Big Brother that she is hungry and doesn't want to eat the cold soup, "I wouldn't even give my dog that!"

· John is giving Darren some advice, which is to not to doubt himself, "There is nothing wrong with you." Darren thanks and appreciates him.

· As part of today's task, the puppet masters are required to put forward their puppets for a series of cruel challenges. The puppet masters will pull on their puppet's strings, to indicate if they want their puppets to take part.

· Firstly, puppets are asked who they think is the most boring housemate. Tiffany is mentioned most.

· Puppets are asked to state their puppet master's worst character trait. Tiffany thinks John is arrogant, Scotty T believes Nancy is bossy, and Stephanie thinks Gemma contradicts herself.

· Except for Scotty T, all of the puppets are given a smoking ban by their puppet masters.

· Some of the puppet masters choose to let their puppets read negative tweets about themselves. Megan reads her tweet, "Megan McKenna always has a face like a smacked arse. She should smile more!"

· Next, some of the puppets are told to eat a disgusting century egg by their puppet masters.

· Late last night, housemates nominated. Tiffany is immune because of a previous task.

· Nancy receives the most nominations, as housemates feel she doesn't help out in the house and can be quite bossy. Angie is the next most nominated housemate, followed by Gemma, Jeremy and then Stephanie. These five housemates face Friday's eviction.

· Due to a previous task, John gives his nominations face-to-face. He picks Angie as he feels 'she can be quite volatile in the house', and shouldn't be there.

His second nomination is Darren, "This is a difficult one. Over the course of this week, I've seen Darren go from a happy-go-lucky guy into somebody that has withdrawn. I've seen him pick-up habits that he had discarded before he came into this house, and he's using them as a coping mechanism." Darren interrupts, "Let's just get this straight, that is the smoking and nothing else. I'm not drinking; I haven't had a drink or anything." John agrees, and he wants Darren to use this nomination as motivation for him to find other ways to cope in the house that aren't going to be detrimental to him when he leaves. Angie comments, "Sounds like a real friend." Darren looks upset by this nomination.

· Darren tells John that he feels hurt by his nomination.

· In the diary room, Angie believes that 'John is sick of her'.

· Darren is telling some housemates that he's only be smoking more cigarettes whilst he's been in the house, not drinking in the house.

· Darren tells John that he is gutted, hurt and shocked by John's nomination. They both say they love each other, and John says he is concerned by Darren smoking so many cigarettes.

· Megan is complaining that she is hungry. Scotty T says they must stick to the rules to win the task.

· David leaves the spare bedroom in the house, and re-joins his fellow housemates. Housemates are pleased to see him.

· Puppets are provided with a Spam and mash supper. Tiffany and Megan are not happy with their suppers.

· Stephanie confides in Darren that she's worried about how she's being perceived in the outside world.

· Big Brother throws a party for the puppet masters, puppets are banished from the party.

· Megan complains that she is starving. She goes to talk to Big Brother in the diary room, and cries, "It's not fair, this is not a game. I'm actually hungry. I can't eat that disgusting ****. I ate the century egg for the team. It's not fair." Big Brother confirms that she was given a nutritionally balanced dinner.