Celebrity Big Brother #CBB Daily Update: Day 11

Shown: Tonight, Saturday 16th January, at 10:30pm on Channel 5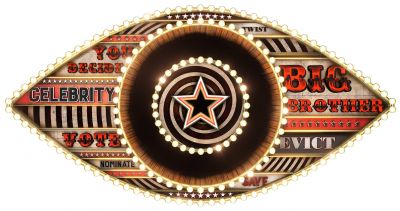 More pictures from CBB 17 2016 - HERE

On tonight's show:
The housemates take part in a Guess Who? style task, Nancy is the second housemate to be evicted and Angie, Jeremy, Stephanie and Gemma make killer nominations

Key highlights and quotes from tonight's show:

· Tonight Nancy, Angie, Stephanie, Jeremy and Gemma face eviction from the Big Brother house.

· Kristina is talking to Darren about Megan's outburst earlier in the week, "I would be absolutely petrified if I had any sort of fit of breakdown like that drunk on TV."

· Stephanie is in the Diary Room talking to Big Brother about tonight's eviction, "if I get booed I'm going to have a meltdown."

· John and Gemma are being honest with each other. Gemma tells John, "no one is saying you're a terrible person at all, but you seem at the minute like the biggest game player in this house." John then questions why Gemma told Megan she "had a point" during her rant at him. Gemma replies, "I'm here to make a TV show to be honest" and "however, talking to you as a mate now on a level, I don't know whether the house is getting the better of me or, and please don't take offence to this, I felt that you were psyching me out." He tells her "that's not the case."

· Darren is in the bedroom talking to John about things people in the house have been saying about their friendship. He is addressing the fact that he nominated Darren because he is worried about his smoking habit. Gemma walks in and Darren tells her "no one is talking behind anyone's back." Gemma joins the conversation and says "unless you've battled an addiction yourself or you've gone through it, it was a hard blow for him [Darren] to hear."

· For today's task, housemates will compete in two teams trying to identify housemates by their personality traits. Housemates in the task room will sit down if the trait does not apply to them, before guessing which housemate is in the photograph.

· First up is Danniella's team, made up of Tiffany, John, Kristina, Gemma, Scotty T and Megan.

· When asked if the housemate in the photograph is lazy, Gemma takes offence when her team suggest it could be her, "I'm not lazy, I run two businesses, I work like a dog." Scotty T tries to explain what he meant, but Gemma continues "you can't do ***** all in this house because everyone's sh*tting a brick to rush and do it because they think that's what people like to see." She then says, "they're gonna use all of this, they love it, I'm the most dramatic person in this house giving them entertainment."

· Gemma then gets upset and walks away from the rest of her team, saying "get me out of here, I hate playing games" and "it bores the sh*t out of me, I've got to concentrate." Danniella comforts Gemma and persuades her to carry on. Stephanie, watching on a TV screen with the other team, comments "that's not normal."

· Darren's team – Jeremy, Stephanie, Angie, Christopher and Nancy – are in the task room trying to guess the next photo, which is of Stephanie. Darren's team incorrectly guess Christopher. Stephanie disagrees with the personality traits that were described about her, saying "I'll tell you who does sleep in bed all day and it's certainly not me." Watching on a TV screen in the other room, Danniella thinks Stephanie's snipe is about her and makes a pointed comment referring to Stephanie, suggesting how she will be coming out to her boyfriend but Stephanie may not.

· The task ends and Big Brother announces that Danniella's team has won and will receive a reward later this afternoon.

· Danniella is talking to Stephanie in the Store Room and confesses about the boyfriend comment she made earlier. Stephanie tells her, "why would you say that? I wasn't even thinking about you. I can't actually believe this. You shouldn't have said that." Danniella says that she didn't want to be two-faced and reassures Stephanie "it's gonna be fine."

· Housemates are gathered on the sofa for tonight's eviction. Emma Willis reveals that the two housemates with the most votes and therefore safe from eviction are Gemma and Stephanie. She then announces that Nancy is the second housemate to be evicted from the house. Nancy leaves.

· Big Brother asks the housemates saved by the public vote to stand in front of everyone else and informs them that they must make killer nominations. Angie picks Kristina, Gemma picks John, Jeremy picks Tiffany and Stephanie picks Danniella.

· Jeremy is explaining to Tiffany why he nominated her. She tells him, "you definitely do not have to apologise anymore, because I'm not a coward. Only a coward would make you feel bad about what you decided." Jeremy asks for a hug, but Tiffany declines "in a little while."

· Danniella shares with Gemma that she thinks the reason that Stephanie nominated her is because of her earlier comments about her boyfriend. Gemma says, "her boyfriend ain't gonna be with her, she's dreaming mate."

· Scotty T offers Jeremy some friendly advice about Stephanie, "you've been different the past four days, you've not been you mate" and that he doesn't need to "graft." Jeremy disagrees, "I'm not grafting, I'm gravitating." Scotty T mocks him, "you're cuddling her every *****ing ten minutes." Danniella chips in, "don't cry wolf in the Diary Room about your boyfriend every ten minutes and then come out and be holding your hand and jumping in bed with you."

· Tiffany is in the Diary Room talking about Jeremy's decision to nominate her. She tells Big Brother, "going forward I know that I want absolutely nothing to do with Jeremy. He had the nerve to ask me for a hug after giving me his whole spiel on why he picked me and I told him no, not right now. He's made an enemy in the house. I'm not ready to go home."

· Danniella, John, Kristina and Tiffany are in the kitchen discussing being up for eviction on Tuesday.

· Megan tells Big Brother that tonight's killer nominations have "obviously caused a bit of awkwardness between Steph and Danniella" which is "really hard" for her. Commenting on the boos that John received during the eviction earlier, "mate he's gutted."

· Talking to Kristina and Tiffany about his reaction from the crowd, John says "I feel released. They obviously think I'm an absolute pig and I guess I should be bothered about that, but I don't know why I'm not."

· Scotty T and Jeremy are in the bath talking about Stephanie. Jeremy thinks Stephanie is "confused." Scotty T reveals, "mate, she used to graft me. She got my number off somewhere and grafted me. She used to graft everyone." Jeremy looks surprised and Scotty T continues "she's that type of girl."

· Angie storms out of the bedroom to sleep on the sofa. Danniella asks if there's too much noise, to which she replies "oh just a bit."

· John is in the Diary Room talking to Big Brother. He says, "apparently I'm the baddest b*tch in the house." Asked about how he feels that Gemma nominated him, "she doesn't like me and she makes no bones about it, so it's not like I'm shocked about it." He goes on to say, "Gemma has said herself, she's one person when she's being real and she's one person for the camera. The Gemma for the camera I kind of have a problem with. I said to her, I never know who to trust. I think Gemma's gone around and said various things about me."

· Gemma, Christopher and Danniella are in the garden talking about Stephanie. Danniella tells them "I'm not gonna to sit there with double standards and pretend everything's alright when you're jumping in bed with another fella and your boyfriend's on the other side."

· Jeremy cuddles Stephanie goodnight.