David Gest has left the Celebrity Big Brother house due to medical reasons.

A spokesperson from Channel 5 sent out this Press Release earlier this morning:



Quote:

"Due to medical reasons, David Gest has decided to leave the Celebrity Big Brother House. His exit will appear in tonight's show on Channel 5 at 9pm."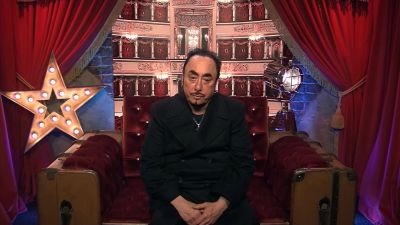 On tonight's show David explains to Big Brother that he is ill and needs bed rest, "I've been so sick, and I'm really sad as I wish I could stay. It's something I will never forget. I want to thank all the people that have been supporting me, I want to tell all the cast mates that I love them and I love this country for its support. Thank you Big Brother." David then exits the house.