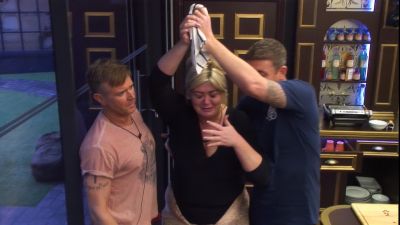 Gemma Collins left the house on day 19 to go to hospital, after cutting her finger while peeling potatoes.

On tonight's highlight's show viewers will see Gemma choosing a special prize, of a professional blow dry at the expense of the house going without hot water and hair appliances for the rest of the day. She says to the rest of the housemates, "guys, I know the right thing to do would be to not have this blow dry. But you know the situation with me hair; it's something that really means a lot to me."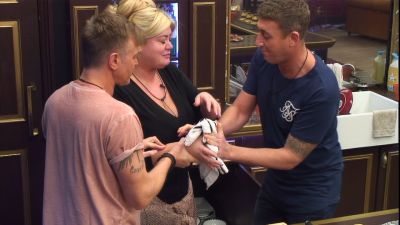 Afterwards she says, "alright guys, is there anything you need me to do to help you have a better day?" Christopher asks her to peel some potatoes. Gemma cuts her finger whilst doing so, saying "it's through to the bone." After seeing a medic in the Diary Room, she is taken to hospital for stiches.