Aubrey O'Day has left the house in fifth place in tonight's final.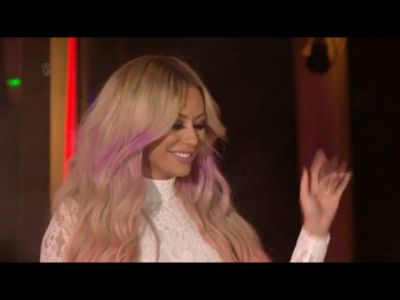 In Aubrey's post eviction interview with Emma, she confirmed that she would like either Renee or Ricky to win.

Aubrey told Emma: "I'm so happy to be out of that house! I found it intense and unforgettable."

Aubrey adds: "Wasn't easy to keep it real. Everything in that house was draining. It much smaller than it looks. I've learned patience and forgiveness."

Aubrey on Bear: "Bear tested me the most, and everybody. He's very young. I don't think he's a horrible person. He's young at heart and likes to test people. He can't sit still!"

Aubrey on Renee: "Loyalty and respect for each other. I fell in love with her, she has a huge heart. She's verbally expressive. A kind warm loving woman."

Aubrey concludes: "I thought Frankie was the star of the house. I've never done anything like this, the most intense experience. You learn to adapt to your circumstances."