Marnie Simpson has left the house in fourth place in tonight's final.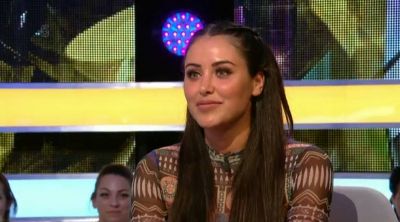 On doubting how long she would be in the house Marnie said: "I can't believe it, I was convinced I wasn't going to go far."

On her relationship with ex-Housemate Lewis: "He was my best friend in there.... when he left I felt like I was going through a break up."

Emma asked if there was an instant attraction to Lewis: "I definitely was attracted but it turned into something a lot deeper than that."

On Lewis being the the one, "Yes 100 percent."

On Bear's actions in the House: "I was never in the firing line...I'm very much like him. On being in both camps: I can't believe I got on with everyone in there, I struggled with nominations."

"Bear to win, one million percent, I think he deserves it."