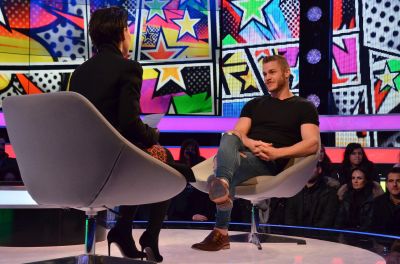 In tonight's twist the housemates had to vote which housemate they thought was the dullest in what Emma Willis called 'Cull the Dull.'

The remaining Housemates were given 10 seconds to write down the name of the one Housemate.

Austin chose Stacy,
Bianca chose James C,
Calum chose James J,
Coleen opted for Bianca,
Speidi chose Austin,
James C chose Jedward,
James J chose Calum,
Jamie chose Calum,
Jasmine chose James C,
Jedward chose Austin,
Nicola chose Jedward,
Stacy chose Austin.

Heidi & Spencer, Jedward and Stacy chose Austin giving him the most votes.

Emma Willis then revealed that meant he would lose his place in the house, and he was the second housemate to be evicted.

Austin said his goodbyes and left the house to a mixed reaction from the crowd.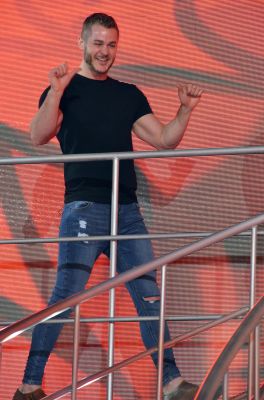 On how it feels to be out, "Such is life, I said there would be another one (eviction), everyone knows that's bulls**t, I'm not the dullest one in the house."

On his arguments in the house: "There was underlying stuff that made things feel worse."

Austin said that Spencer did things on purpose adding: "I like Heidi, I don't particularly like Spencer, "She's a lovely woman and he's a complete d**kend."

On his relationship outside of the house Austin said: "I'm with the most amazing man, to go from being with someone everyday…, it's really difficult, if I was single I'd probably be in there with the lads, it wasn't fun this time round for me."

Emma asked if by being a runner up the first time in the house, it was more difficult trying to be a "perfect housemate." Austin said: "I went in doing the perfect thing, and that would be being Austin."

Finally, Emma asked him who he would like to win, and who he thought would like to win: "Calum has a really good shot, I think Heidi and Spencer (will win) unfortunately."

The 'Weekend from Hell' has only just begun and there will be another shock eviction on Sunday. Emma will be back for the live show on Tuesday at 9pm.