Daily Update: Day 13
Shown: Tonight, Monday 16th January 9pm on Channel 5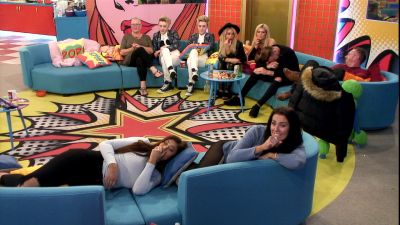 More pictures from Day 13 in the Gallery HERE

On tonight's show: Kim and Nicola exchange words, Chloe makes a play for Calum, 'Hell' gets hotter as one Housemate receives a shock eviction

On tonight's Big Brother's Bit On The Side with Rylan Clark-Neal at 11:05pm on Channel 5, guests include Kerry Katona, Lizzie Cundy and Friday's CCB evictees Austin Armacost and Angie Best plus Sex-pert Annabelle knight.

Key highlights and quotes from tonight's show:

· Last night in 'Hell,' Calum and Jasmine slept in the same bed. Stacy is in the Diary Room talking about Calum. She says he is "amazing, smart, funny," but is confused about his closeness to Jasmine. "What made him choose the ho of the house, stay away from the cray!" she yells.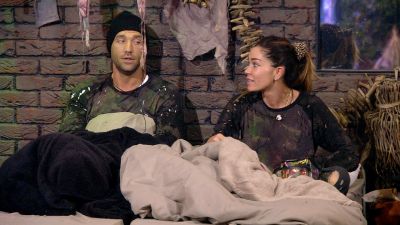 · Yesterday Kim made some comments about Chloe being a cast member on Geordie Shore. Kim is in the bedroom clearing the air with Chloe. Kim says there is "nothing wrong with sex, I do it myself," but tells Chloe to make sure she doesn't end up with "tuppence" in 10 years' time.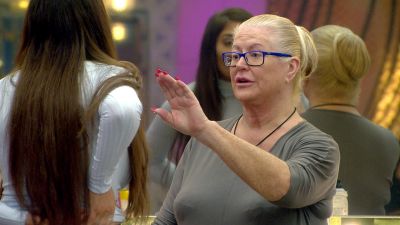 · The 'Hell' Housemates are in purgatory for the final chance to win back a place in the 'Land of the Living.' Each 'Hell' Housemate has been given two lives and will be asked questions about their 'Land of the Living' Housemates. The first to buzz in with the correct answer can choose to remove a life from another player.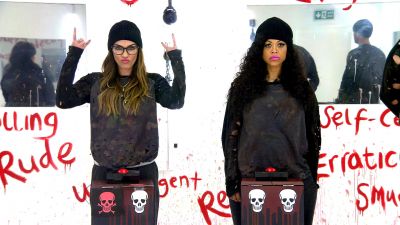 · Once three Housemates have lost both their lives, they are eliminated from the game and will continue to live in 'Hell.' The three winning Housemates will return to the 'Land of the Living.'

· Stacy takes a life from James C and he comments: "If this mic just heard something, it was my heart breaking."

· At the end of the game, three winning Housemates regroup with their Housemates in the 'Land of the Living' to a great reception.

· Housemates have been gathered on the sofa. Big Brother announces that they must now make a very important decision. The fate of the remaining Housemates is in their hands - they now face the ultimate doom of eviction. Housemates must all agree which Housemates must never return but instead face the indignity of eviction through the side door.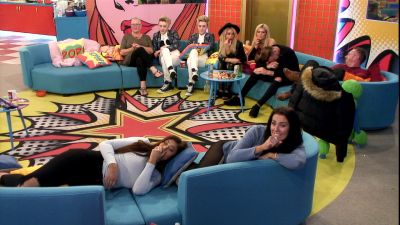 · The decision has been made and the 'Hell' housemates return to the house.

The housemate evicted was...


· Chloe is talking to some of the Housemates about fancying Calum. Chloe joins Calum, Jessica and some of the other Housemates in the garden. Chloe sits on Calum's lap. The group laugh and the girls bunch up next to Calum. "All your bitches," Chloe laughs. Calum tells Chloe, "Women, not bitches, we're respectful in here."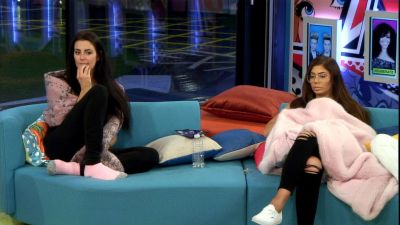 · Some of the Housemates are in the garden. Chloe is in the Diary Room talking to Big Brother about Jessica. Chloe tells Big Brother that Jessica is now making a play for Calum and thinks it's "disrespectful" and may cost them their friendship.

· Chloe joins some of the Housemates at the dining table but doesn't speak to Jessica. Calum notices that Jessica's mood has changed and asks her what is wrong. Jessica assures him that she is fine.

· Some of the Housemates are at the dining table. A tipsy Chloe is sits on Calum's lap tries to kiss him. "Jokes aside, I'm glad you're here, you got a great face and butt, but it's time to go to bed."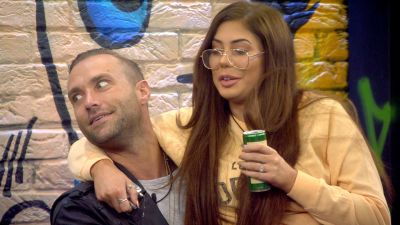 · Kim, Edward and James J are in the garden watching Chloe with Calum. Kim says that although she likes Chloe her behaviour is "an abomination." James J says he agrees with Kim "100 per cent" but when she screams and "bangs on tables" to get a point across "you've lost already." He says he would feel more ashamed being told off in a passive voice that to be screamed at.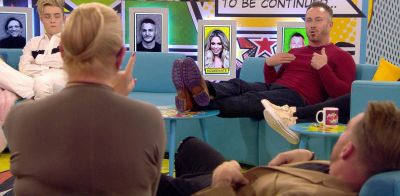 · Chloe and Jessica are in the bathroom talking about Calum. Chloe tells Jessica that she is upset with her for also saying she likes Calum. Chloe says that Jessica has made her "feel like ******ing s**t" and calls her a "two-faced cow."

· Chloe shouts and throws a cup in the bathroom and most of the Housemates can hear, including Calum. Chloe is called to the Diary Room where she continues to kick off about Jessica, "She thinks she's a ******ing Kardashian."

More pictures.