Jessica was the seventh housemate to be evicted from the Celebrity Big Brother 2017 house.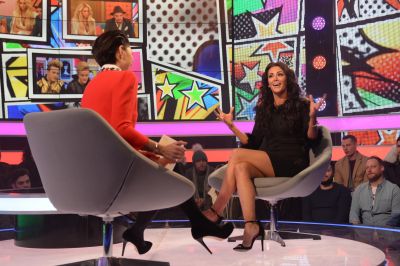 More pictures from Jessica's eviction (day 25) here

For the past 48 hours, the British public were voting to save: Jedward, Bianca, Jessica, Kim & Speidi.

Tonight, Emma Willis announced live the two housemates with the most votes and therefore safe from eviction are Jedward and Bianca. Emma went onto reveal that the housemate with the fewest votes and therefore seventh to be evicted from the Celebrity Big Brother house was Jessica. Jessica said her goodbyes and left the house to a mixed reaction from the live audience.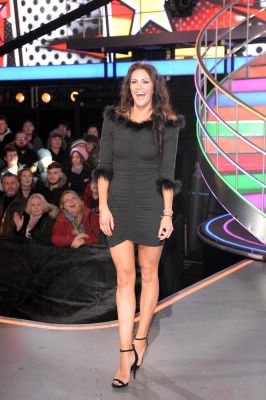 Emma asked Jessica, how does it feel to be out?: 'It's really weird! I put it up to the universe to win it!'

Jessica adds: 'I genuinely like everyone in the house. Its so intense in there!'

On going into the house: 'It was terrifying going into the house, I think everyone was quite friendly. It was fine.'

Jessica continues: 'I don't think anyone is playing a game in there! When you watch it its such a different perspective to when you're in it. I went in just as myself!'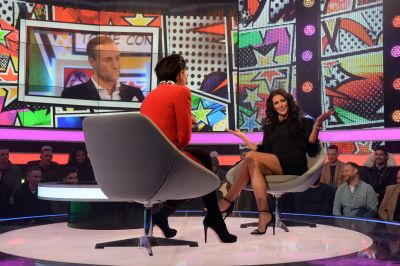 On Kim: 'I think she's alright. She's actually really nice and dead funny! She came in with all guns blazing. She's actually really funny and I think she's struggling now. Jedward are wicked!'

Jessica states: 'I just got on with it.'

On her situation with Chloe and Calum: 'I was mortified! Cringe worthy! Calum is not my type at all. Very charming and charismatic.' Emma asked: 'Could he become your number 4?' She replies: 'Who knows! I'm single!'

Jessica confirmed she enjoyed chatting to James C and Coleen.