James has posted a new TiBB frontpage article.
[quote]'MIND-BLOWING FAKE DOUBLE EVICTION WREAKS HAVOC ON THE BIG BROTHER CANADA HOUSE'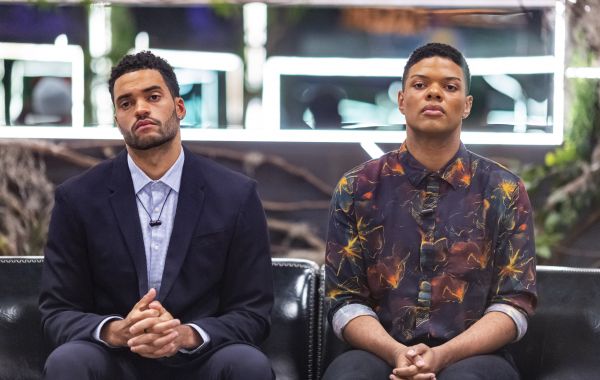 Jedson and Breydon await eviction results. Photo credit: Global TV.
Quote:
TORONTO, April 23, 2021 – It was the ultimate fake out of the season in tonight's jam-packed episode, as major threat Jedson Tavernier was eliminated in a unanimous.....
Excerpt of article quoted above. Read full article here -
https://www.thisisbigbrother.com/bbc...l-23-2021.html