Hannah and Tom been fake evicted from the house, and entered the secret room to spy on the other housemates, and choose two to face the public vote.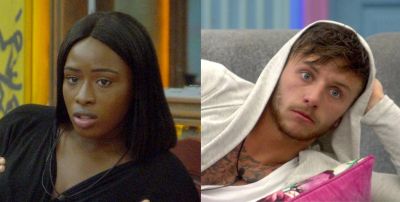 After Ellie and Chanelle's eviction Big Brother called a face-to-face eviction where housemates had to decide which two would leave via a back door eviction tonight. However, unknown to the remaining housemates, they would actually be leaving the house to enter the attic. From there, they'll spy on the others and choose two to face the public vote, before re-entering the house.



Hannah nominated Keiran
Isabelle nominated Tom
Charlotte nominated Hannah
Tom nominated Hannah
Deborah nominated Tom
Raph nominated Keiran
Andrew nominated Hannah
Keiran nominated Isabelle

Hannah had 3 votes, with Tom and Keiran getting 2 votes each. Big Brother informed the housemates that Tom had more votes to evict in the earlier public eviction so he joined Hannah as the second fake-evicted housemate.