Daily Update: Day 51
Shown: Tonight, Wednesday 26th July 10.30pm on Channel 5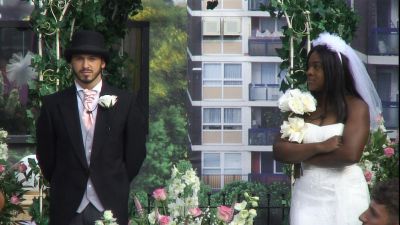 Pictures from day 51 HERE

On tonight's Big Brother's Bit On The Side with Rylan Clark-Neal at 11.30pm on Channel 5, guests including Rustie Lee, Dr Ranj and Tina Malone!

Key highlights and quotes from tonight's show:

· Big Brother gathers the housemates in the living room. It's time for the next stage of the life task: the whirlwind adventure that is love. Kieran and Deborah are chosen by Big Brother to take part in the task.

· To start the task, Kieran and Deborah must go in their first date, a romantic meal for two. "This is so awkward" they both say, sitting down at the table. Clip: https://www.facebook.com/BigBrotherU...8075161277727/

· Deborah and Kieran both visit the Big Brother diary room to talk about the task; "We're now planning a wedding" Kieran jokes to Big Brother.

· Big Brother calls Kieran to the diary room for the next part of today's task; it's time for him to propose to Deborah. Kieran has 15 minutes to propose and must keep it a surprise. To complete the task, Deborah has to say yes.

· Kieran proposes to Deborah in the bedroom of Rose Cottage surrounded by the other housemates: "You're my number one, you're my queen", he says, and Deborah says yes to his proposal. Clip: https://www.facebook.com/BigBrotherU...8197567932153/

· During the garden ceremony, ex-housemates enter the house to try and stop the wedding. First up is Sukhvinder; "Kieran, I feel like you've just coasted your way through here. I think you're a bit of back seat finalist", she tells him. Clip: https://www.facebook.com/BigBrotherU...8378107914099/

· Next, ex-housemate Rebecca enters the Big Brother garden; "Of course I *******ing object", she says during the ceremony. "You're losing this because of how disloyal you are", she tells Kieran, before turning to Hannah; "The whole *******ing public hates you", she tells her.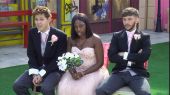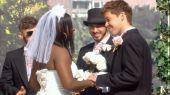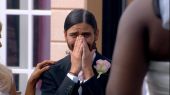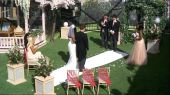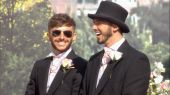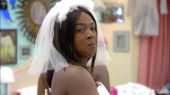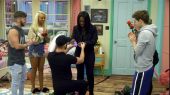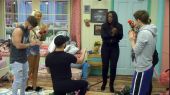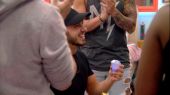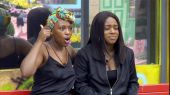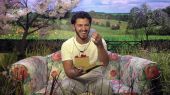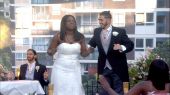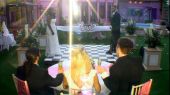 · Following the gate crashers, Andrew says: "This has probably been the worst wedding I have ever attended!".

· Kieran and Deborah are pronounced husband and wife in the garden.

· The housemates are gathered in the living room, talking about the ceremony: "It's not a wedding, it's a fedding. A fraud wedding", Deborah says.

· Chanelle enters the garden during the first dance, singing 'You've Got The Love'.

· Chanelle has some parting words for the housemates: "Stop putting yourself down. Because you're beautiful", she tells Isabelle, leading to Isabelle becoming emotional.

· Chanelle then confronts Andrew about how he's been treating the other housemates since her eviction; "You're very sly and snakey", she tells him from watching him since leaving the house.



· Big Brother announces that cracks are starting to form in Kieran and Deborah's 'relationship'. The next stage of the task is breakup. Housemates must decide where their loyalties lie and who to side with.

· Kieran is banished to the bedroom in Rose Cottage with pizza for receiving less votes. Isabelle and Tom are with him. Deborah is in the main house living room, having a break up party.

· Ex-housemates Rebecca, Sukhvinder, Chanelle, Sue and Imran, enter the main house down the stairs. Big Brother releases Kieran, Tom and Isabelle from the bedroom to join the housemates and guests.

· Andrew takes Chanelle to the storeroom to about her earlier comments; "I haven't said anything bad about you", he tells her. "We got on so well. I thought you was a ball. It's more disappointed, Andrew" Chanelle tells him.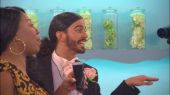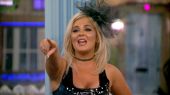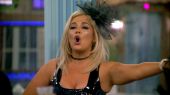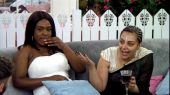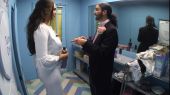 · Andrew gathers the housemates in the kitchen; "I just want everyone to know, I'm not a *******ing snake", he tells them. An argument breaks out between Chanelle and Rebecca as Andrew asks ex-housemates for their opinions of him.



· Chanelle, Raph and Isabelle are sat in the garden. Rebecca walks outside to them; "You wanna call me a ***** on camera, you should explain it", she says to Chanelle. "You sh**ged Lotan just to get a *******ing magazine interview. You're embarrassing", Chanelle replies.

· Tensions rise in the living room after Rebecca and Sue leave the house. "You called that meeting so that you three could attack me", Chanelle screams at Andrew. "You are a snake", she shouts at him.


More pictures from tonight (Wednesday's) show - from day 51 in the gallery.