This week will be a game of 'nomination tag' Big Brother has announced with the nominated housemate choosing the next housemate to be put up for the public vote.

The first housemate nominated was Cristian - receiving his nomination from evicted housemate Jade. The reason she gave was, "We didn't get on in the last couple of days and you have been fake and annoying and you have made a show of yourself in the last couple of days, but no hard feelings."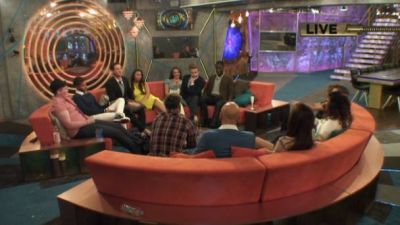 The housemates before hearing Jade's nomination of Cristian

In addition, the legend housemates, Brian, Nikki and Helen will be staying until further notice, Big Brother announced to the house.

Cristian will have the opportunity to nominate someone else now.

Big Brother returns tomorrow at 10pm on Channel 5. Emma Willis will be back next Friday at 9pm for the next eviction.