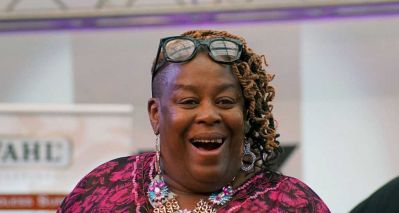 Sandra Martin of C4's Gogglebox has signed up for January's Celebrity Big Brother says The Sun. Her friend and fellow Gogglebox contributor, Sandi Bogle, appeared in last summer's CBB and is said to have persuaded Sandra to go in the house.

Sandra and Sandi appeared on Gogglebox together until 2016 when Sandra's daughter replaced Sandi. Sandra also left Gogglebox this year.

Source speaking to The Sun: "Sandra is heading into the house – she's heard a lot about it from Sandi and after Sandi's success on the show, she wants to try it out herself.

"She's outgoing, not afraid to speak her mind and wants to grow her profile, so she'll be great in the house. Sandi told her it's one of the best things she's ever done."

January CBB 2018 is going to have an all-female launch, with the male celebrities entering the house later in the series.

So far Newsreader India Willoughby, Jonny Mitchell from Love Island and Laura Simpson have been rumoured for January's Celebrity Big Brother, and have not denied it.