To save Natalie: Mobile: 6505808, Landline: 09020445808 + reasons to keep Natalie
23 Aug, 2018 - 10:49 PM by James
Here are the voting numbers to save Natalie over Hardeep.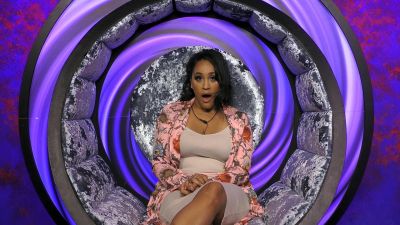 Mobile: 6 50 58 08
Landline: 090 20 44 58 08

TiBB forum members reasons for saving Natalie from eviction (from here):

Jase. : "Natalie because she's the only housemate providing entertainment."

Elliot : "Natalie because the series will be nothing of worth with her gone (or if they don't bring more people in..)"

hijaxers : "Natalie the nutter , i just feel the house would be too quiet without her this early on. I also would like to see someone else cook."

reece(: : "Natalie because she's the only reason I'm invested"

Nicky91 : "...Natalie, has more potential to make interesting tv i guess"

caprimint : "Natalie because she provides the most entertainment and drama"

Captain.Remy : "Obviously Natalie because she is the show. As a person I could not be a friend for long, but I take her a TV character and that's what I am watching."

Calls to the long number will cost 50p plus your network access charge. Calls to the short number will cost 50p.