Article contains spoilers from tonight's (Wednesday 27th August) highlights and LIVE eviction show.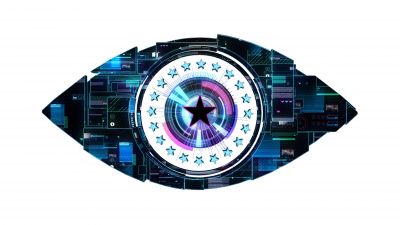 Here are the details of what happened in the house yesterday...

* Audley tells the other Housemates of the perils of the boxing industry and the health risks that include dementia. He says: 'Most boxers finish their career with not a pot to pi*s in.'

* While Audley is talking to the group, James leans over to Stephanie and asks her to tell him a secret. She says 'I don't trust the person in front of me.' James realises she is talking about Audley and she says that Audley is cooking all the time because someone has told him that if he does he will not be nominated. Stephanie says that Audley never says thank you and says that James should nominate him.

* Ricci and David talk about Leslie's portion sizes and that he's the first up to the food and makes things for himself. Ricci says: 'He's so fu**ing greedy, he is annoying me.'

* For this week's shopping task Big Brother has been testing the housemates' phobias. The next Housemate to undergo a phobia test is Gary. He has to overcome his fear of balloons, known as Globophobia, little do the other Housemates know that it's actually a test of Gary's acting skills. If Gary convinces the other Housemates that he is genuinely scared and they press the panic button to save him then they will pass the shopping task. Gary plants the seed of his phobia during the day to James and Frenchy and says that when he was a child his friends and father would terrorise him with balloons.

* As housemates watch on the screen, Gary enters the Phobia Test room as his fear of balloons is put to the test. As he sits down big balloons begin to blow up beside him at which he pretends to be getting stressed out about. A walking bunch of balloons then starts to hover near him which he bats away and flinches from. Watching on, Stephanie is concerned for Gary, Frenchy says he's strong and can handle it. After a while David and Dee start to become suspicious and think that Gary is acting and is perhaps not afraid of balloons. Audley suggests they press the panic button but everyone tells him not to. Frenchy says: 'He's very strong mentally.' James says: 'If he was crying on the floor then maybe I would' about pressing the panic button but says that it too much of a coincidence that Gary only told him about his fear of balloons earlier in the day.

• Since the housemates did not choose to press the panic button they have failed this week's shopping task. All the housemates seem disappointed when Big Brother breaks the news to them. Audley keeps reminding the group that he wanted to press the panic button and that they should have listened to him. James says: 'You should have pressed it but you didn't.'

* Gary is told that Big Brother enjoyed his performance. Gary says: 'Apparently the Houseguests did not.'

* Kellie and Dee talk about Gary's phobia test in the garden and Kellie says: 'You could see he was acting, there was no fear there, you could tell by his eyes.'

* Gary rejoins the group and Leslie says: 'That was quite an acting feat.' Leslie explains why they didn't press the panic button, he says: 'No matter how upset he is, he can hold it for the food.' James says to Gary: 'Good try man.' Gary says: 'I did what they told me, it was on you to push the button.'

* Gary says to Audley, Ricci and Edele: 'You didn't buy it huh?' Audley tells Gary that he 'called it.' James it slightly tired of this from Audley and says under his breath: 'Oh Audley, ****** off.'

* Leslie talks to Big Brother and says of all the Housemates he would like to see Gary leave and that it would be a quieter, easier place without him. Leslie does say that he's not saying that Gary is not trying but he has no idea how to be a team player. Leslie adds that Gary is a lumbering, loud, belchy, farty, nasty bear and that it's his way or the highway.

* Gary is still confused as to whether or not he passed the task as he thinks that he passed and the others failed. James and Edele try to explain to Gary that he failed to convince them and so they all failed. James says: 'You failed more than we did.' Gary says: 'Who cares, it's over.'

* Claire and Gary talk who will be first to go. Claire says that she thinks she will go as 'she hasn't been entertaining enough.' Gary says: 'I have a feeling I might go first.'

* Leslie chats to himself in the pod and says that no-one will let him talk and that the other Housemates are tired of him and they have heard all his stories. He says: 'The bloom is off the rose.'

* Dee, Claire and Gary chat in the garden and Dee asks Claire if she leaves the house what will she eat first, Claire says raw steak and Dee agrees she would also have steak. Gary walks off and Dee says: 'I feel bad because he's not a bad person but he's a pain in the arse.' Claire says that it must be like living in a bubble being deaf and points out he had hearing aids in both ears. Dee says: 'They need to go back because they're f**ing sh*t.'

* Kellie talks to Big Brother in the diary room. She says she is pleased now that she came into the Big Brother house and is happy that people have accepted her for who she is. Kellie says she feels like a new person again and she enjoys being able to chat to everyone about their problems instead of her own all the time.

* George, Stephanie, and James are in the living area looking at Stephanie's housemate wall picture. George comments that she looks totally different in person but he prefers her in the flesh to how she looks in the image. George gets embarrassed while admitting this and Stephanie gives him a hug and kisses his neck before heading off to bed. When she leaves James tells George that the whole house would love for them to get together. George looks thoughtful.