Article may contain spoilers..

Todays task is 'The Dome'...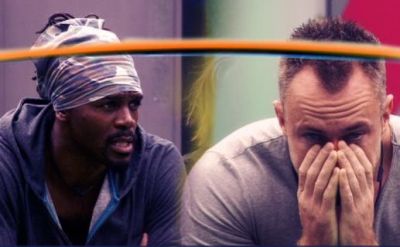 The celebs will be split into two teams, with Audley and James as team captains.

Audley and James will battle it out beneath the Dome to try and win their half of the House an evening of luxury, including a three course meal, drinks and music, they will have to endure being trapped under a Perspex dome in the garden. And they won't be able to leave for any reason - even though Big Brother will try to tempt them out by offering them all sorts of goodies if they'll just come out...

Whoever cracks first will automatically be put up for eviction, and the losing team will also be made to wait on the winners at the posh dinner this evening. There's also a BIG bonus for the champion, he will be immune from the next nominations.

The team captains (Audley & James) chose their teams as follows:

Audley

George
Dee
Lauren
Claire
Kellie

James

Stephanie
Ricci
Edele
Gary
Frenchy

How it works..

Audley and James will be confined to a Perspex Dome in the Garden that measures approx 1m high by 1.8m in diameter.

It is a test of endurance as well as patience to see who can stand it inside the Dome for the longest.

As soon as Housemates enter the Dome the game begins, Housemates cannot leave for any reason. They will only be provided with water, no food, and if they decide to leave at any point they will lose.

Who do you think will win? Let us know in the forum...